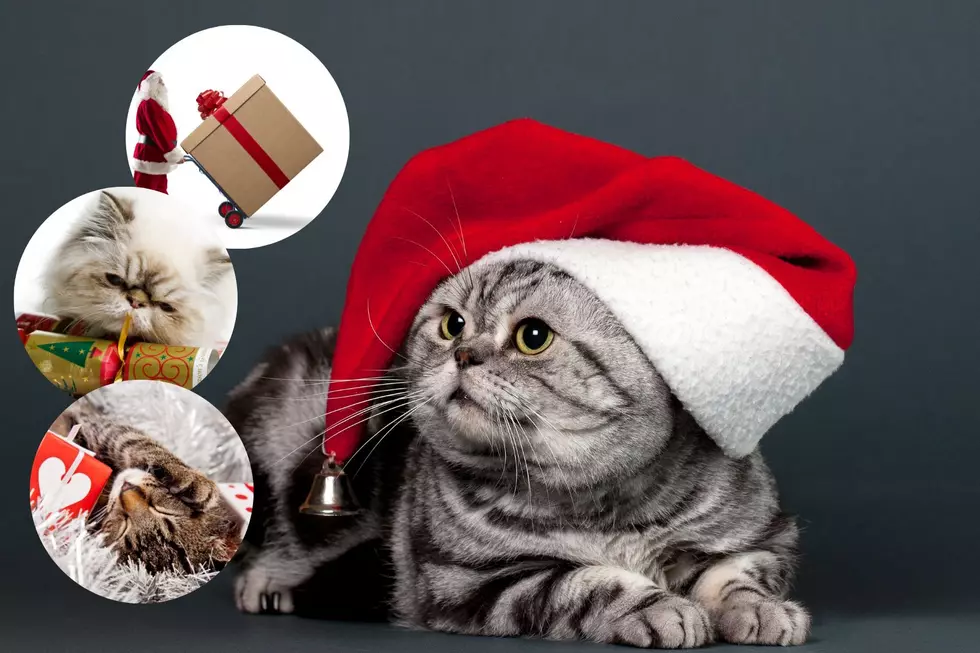 Every Illinois Cat Owner Needs to Get This for A Gift This Christmas
Canva
Does your cat live a more luxurious life than you? Of course, they do. That's how I know you won't let them live too much longer without this bathtime game-changer.
Don't even look any further unless you are fully committed to making your cat the MOST SPOILED housepet in America.
Best Gifts for Our Fur Babies
One quick Google search for gift ideas for your cat and then everywhere you live your life online, you'll see bloggers publishing lists like,
After I share this amazing gift I saw while scrolling Instagram, come back to those links above, they shared some tremendous gift ideas.
Meet Floyd The Lion, who is currently the most spoiled cat in America.
Watch Floyd The Lion get his bath.
Floyd is one of those rare cats that doesn't just tolerate a bath, he loves it. Maybe it's because Floyd has the gift every spoiled cat should have. When I first saw this Instagram video below, I thought this whole thing was a joke. Nope.
The Homerunpet Drybo Plus Automatic Pet Dryer for Cats (and Small Dogs)
It looks like someone just put Floyd in a microwave. Nope. Floyd is getting a luxurious blow dry.
Some blogger needs to add this to a list of The Most Expensive Gifts for Cats because the Drybo Plus will set back $600 (Amazon).
The description in the photo below says "comfy pet cabin" but does the cat below look 'comfy' to you?
Those don't look completely like the eyes of a comfy cat. But who am I to judge? Live your best life 'Fluffy', while being slow-cooked in your new kitty toaster oven so quietly, that you won't disturb your human.
There's a rumor that while you're at work, your cat often plots your murder. Keep that in mind when deciding whether to buy this for your fur baby.
25 Pics of Illinois Dogs Destroying Our Things While We're Away
These dogs we choose to own, they're so dang cute, right?!