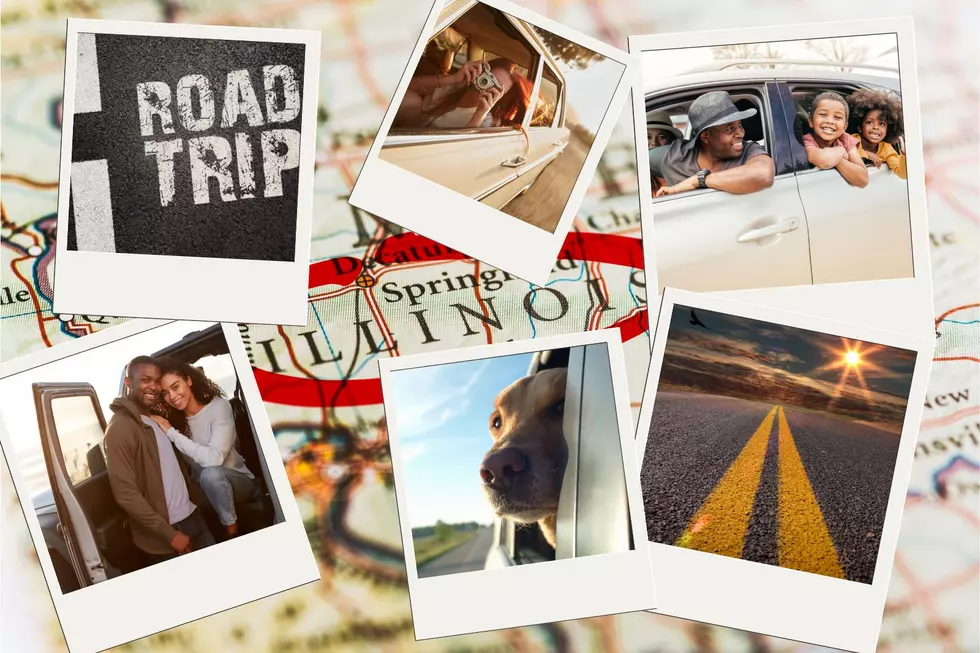 5 Perfect Illinois Road Trips for the End of Summer
Canva
Summer turning into fall is my favorite time of the year, with good vibes for sun-worshippers and exciting new colors for inspiring leaf-peeping road trips.
5 Perfect Illinois Road Trips for the End of Summer
You have time available on your calendar and you're itching to take a quick trip somewhere but can't decide which direction to go, does that sound like you?
Here are five different Illinois destinations that will never disappoint.
The 'Leaf Peeping and Wine Sipping' Road Trip To Galena, Illinois
I've said this before so many times, this small Illinois town never disappoints. There's a special feeling I get every time I make this drive southwest of Rockford, and I think it's time to do it again. Whether it's a day trip, an overnight, or an entire weekend, you'll be grateful for every minute you spend in one of America's Coolest Small Towns to Visit.
Let there be no wondering if the fall season looks fabulous in this historic, here are more than 50 fabulous reasons to visit Galena.
---
The 'Romantic Getaway' Road Trip to Geneva, Illinois
Before my wife and I were married, we took our first overnight trip to Geneva, Illinois. We had no idea that we'd booked our stay at such a perfect Illinois riverfront resort for a romantic getaway. The town of Geneva, and the resort, sit on the Fox River. We booked a spacious suite with a balcony overlooking the riverfront courtyard.
Great Mexican food at Bien Trucha on W. State Street
The Moscow Mules at Stockholm's are pretty fantastic and they're just a block down the road.
Shopping on Geneva's beautiful Third Street, and for some big scoops at Graham's Chocolate & Ice Cream Shop.
---
The 'Wildly Fun Mini Golf' Road Trip To Lincolnshire, Illinois
You've just found the greatest reason for a family road trip. Par-King Skill Golf in Lincolnshire, one of the coolest mini golf courses in the world, is ready to give you extra large amounts of challenge and laughter. A day, or night your family will never forget.
The Travel Channel called Par-King, "the most original course in America."
---
The "Most Scenic Road in the US" Road Trip Throughout Illinois
There aren't many drives in Illinois, a state known for being so boringly flat, that take your breath away, except for this one that runs from Hartford to Grafton. Illinois' Great River Road was just dubbed one of the most scenic drives in the U.S.
Driving with the windows down around sunset and alongside one of Illinois' rivers as the summer day begins to cool off, sounds like a dream road trip to me.
---
The 'I Need Some Apple Cider Donuts' Road Trip To Illinois' Best Apple Orchards
Don't start exercising to lose the summer excess just yet. You must get a sack of donuts first.
I'm being 100% honest when I say I have never had a bad cider donut. Like never. I've had some that were better than others, but they were all delicious, and are welcome in my belly at any time. The only thing you have to decide on for this road trip is how far you'd like to drive to visit one of the 5 best apple orchards in Illinois.
They all offer many apple varieties, delicious cider, donuts, and snacks, but each one of these orchards definitely has its own 'flavor'
All Seasons Orchard in Woodstock
Kuiper's Family Farm in Maple Park
Valley Orchard in Cherry Valley
Edwards Orchard in Poplar Grove and in Winnebago
Once winter arrives, the road trips change, here are some great suggestions for Illinois' cold months.
10 of the Best Road Trips to Take When You Need to Escape Illinois This Winter