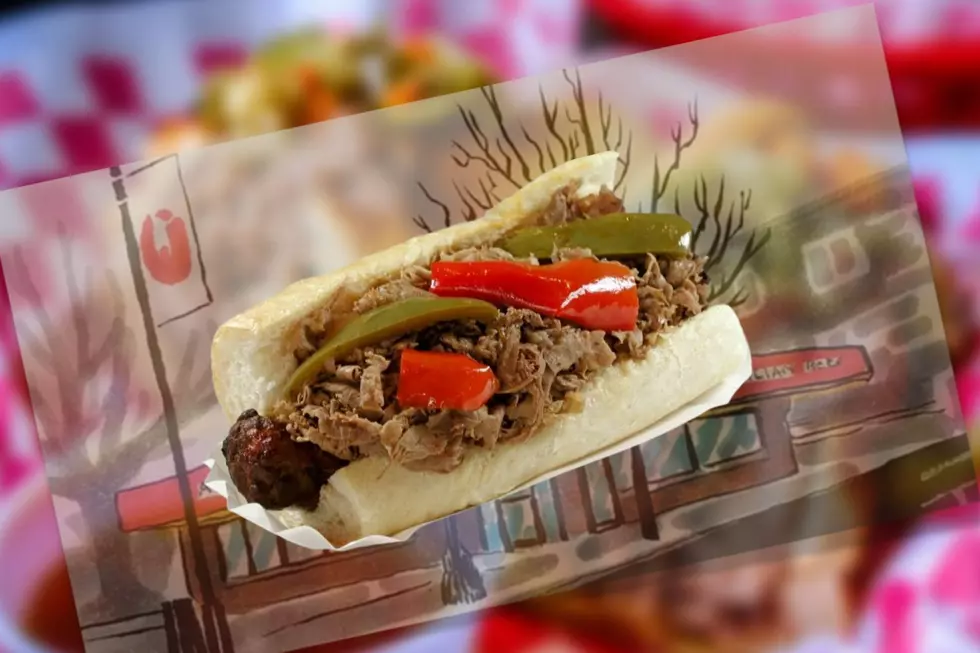 For More Than 80 Years THIS is Chicago's Most Iconic Italian Beef
Al's #1 Italian Beef Facebook/Canva
If you're searching for legendary food, you will never run out of options in Chicago. If it's an Italian beef sandwich you want, this is the one to devour.
Chicago's Most Legendary Foods
I have the perfect topic to throw into the middle of a conversation filled with Illinois hate, and that topic is food. You absolutely cannot ignore the fact that the largest city in the state has some of the best cuisines in the world. Hot dogs, pizza, BBQ, steaks, popcorn, and Italian beef. There are many more I could mention, but I want to stop on...
Best Italian Beef Sandwiches In Chicago
Timeout just took me for a great ride around The Windy City for a food tour of some of the longest-standing restaurants serving amazing food. In the case of the Most Iconic Italian Beef Sandwich, Timeout named a joint that has been turning them out since 1938.
The history of the humble Italian beef sandwich is murky but its popularity can be traced back to Al's on Taylor Street.
Look at all this deliciousness from Instagram fans:
Look at these cheese fries.
If this is what you see when getting ready to take a bite of your Al's Italian beef, then you are doing it correctly. You should be on your feet and the sandwich should be upright. One of the owners refers to that as,
The Italian Stance
Al's #1 Italian Beef
With a few locations around the city, it's the original Al's location that needs to be at the top of your list. For more than 80 years now, this is one of the "Top 50 places to eat in Chicago before you die." Thin slices of the most perfectly seasoned beef and gravy, heaped into some French bread and topped with the perfect blend of sweet peppers and hot peppers.
The Most Iconic Restaurants in Chicago
Here are a few places to help put your own iconic Chicago food tour together, Timeout also recognized these spots:
Manny's Cafeteria and Delicatessen (the most prominent Jewish deli in Chicago)
If you need an Italian beef sandwich big enough to induce a meat coma, you should also check out Johnnie's Beef at 7500 W North Avenue in Elmwood Park and 1935 S. Arlington Heights Road in Arlington Heights. Look at this baby.
If you're looking for the best food to score around Chicago and Northern Illinois, stay up to date by getting our weekly 'Best of 97ZOK Online' sent straight to your inbox. Click here and start eating.
7 Foods You Didn't Know Were Official State Foods of Illinois & Wisconsin
Wisconsin and Illinois' official state foods you probably didn't know about.