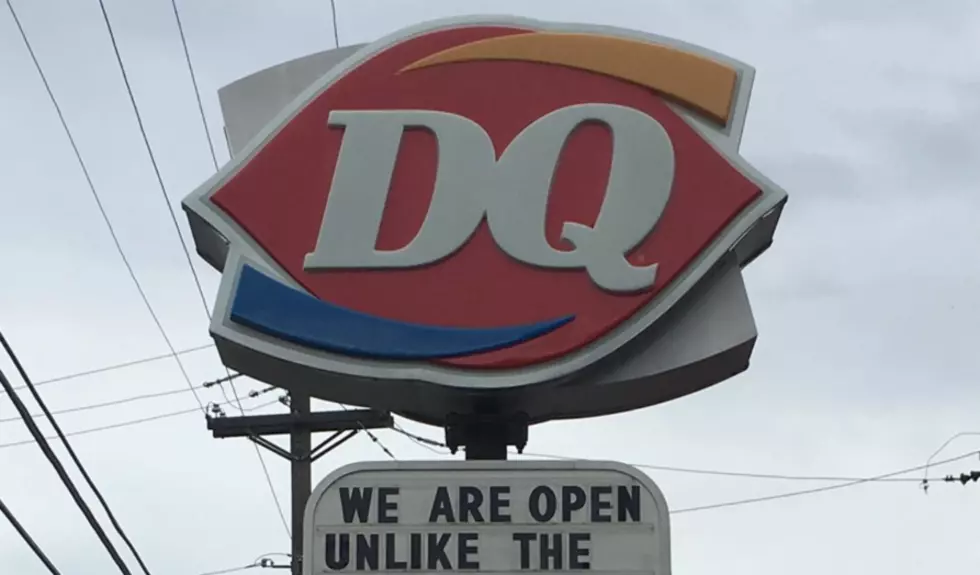 Brutally Honest Illinois Dairy Queen Sign Knows What We're Thinking
krillins3 via Instagram
We've all been there before, having to take the long way around due to never-ending road construction.
Sure, it's officially the first day of autumn but that doesn't mean road construction in Illinois is simply limited to summer.
Road construction is synonymous with the dog days, at least in Illinois, but it does spill into other seasons and because of that, Rockford along with surrounding areas experience the same thing, road closures.
During my daily commute, I hit two different road closures. It can be frustrating but for Dairy Queen to get so upset about it is a completely different thing.
The home of Blizzards and other wonderfully sweet frozen treats has an angry side too, like the Dairy Queen location in Creve Couer, Illinois.
This sign went up last month:
Looks like everyone has a limit to the road construction they're willing to endure. Dairy Queen reached their own in August. No amount of Misty Slush, Freeze or Peanut Buster Parfaits will improve this sticky situation.