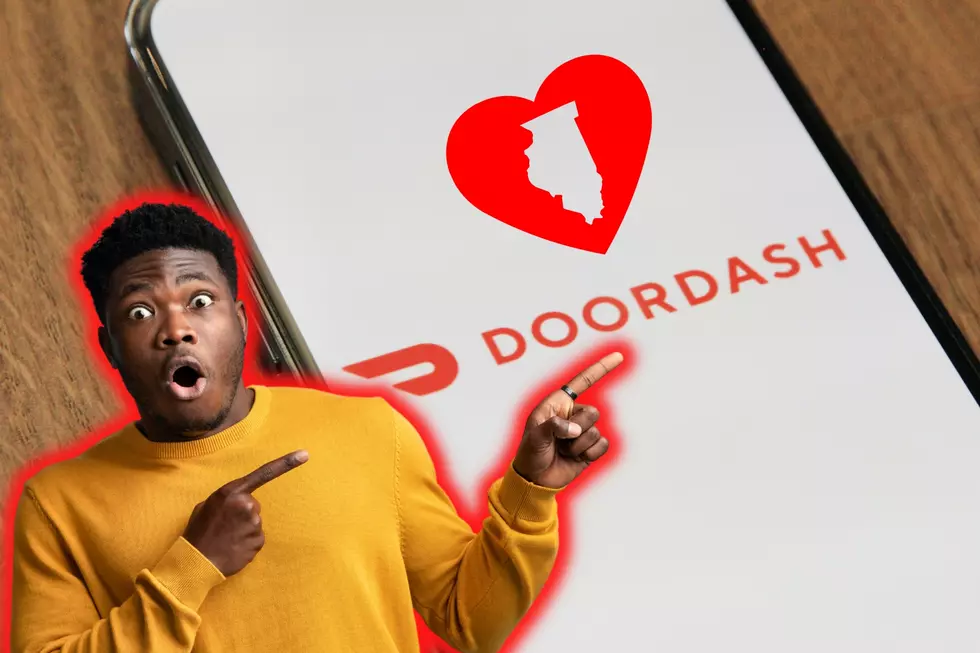 Top 5 Fast Food Restaurants In Illinois According To DoorDash
Canva/Marques Thomas
While the world stayed indoors due to the height of the Pandemic, DoorDash was having no problems moving on up in the food delivery market.
Before mobile ordering, curbside pickup, and food delivery was heavily dependent on, I was dining in at restaurants all the time with friends.  Then, food delivery demand skyrocketed and I never went out to eat again...
That is when DoorDash started dominating lives across the nation, including mine.
"An on-demand food delivery service that lets you order food and drinks from restaurants in your area." - Business Insider

 
I never thought I'd say this, but if I could have no-contact delivery for the rest of my life I would totally choose it.  It's possibly the best part of DoorDash - you order food, it arrives in, normally, a timely fashion, and a person leaves your food on your doorstep.
Simple, easy, and no awkward interactions.
I was ordering every day.  Sometimes, even three times a day.  My go-to restaurants were McDonald's, Jerry's Café, and Noodles & Company.  What was yours?
According to DoorDash, these are the 5 most sought out Fast Food restaurants in Illinois as of this month:
#1: MCDONALD'S - Wait time is always less than 15 minutes
#2: TACO BELL - Food is extremely affordable
#3: WENDY'S - Tons of combos to choose from like the 4 for $4
#4: LITTLE CAESARS PIZZA - Hot 'n Ready pizza? Yes, please!
#5: DAIRY QUEEN - Not sure how it made the list, but pop off QUEEN!
Next time you're looking for a place to get a quick bite on DoorDash, know these fast food joints gotcha back!  Tip well, your Dasher deserves it!
7 Foods You Didn't Know Were Official State Foods of Illinois & Wisconsin
Wisconsin and Illinois' official state foods you probably didn't know about.
20 Unofficial Food Rules People of Illinois Agree On
One of these food rules was broken recently on The Steve Shannon Show. It was a big one. We quickly realized it is one of many 'unofficial' rules.