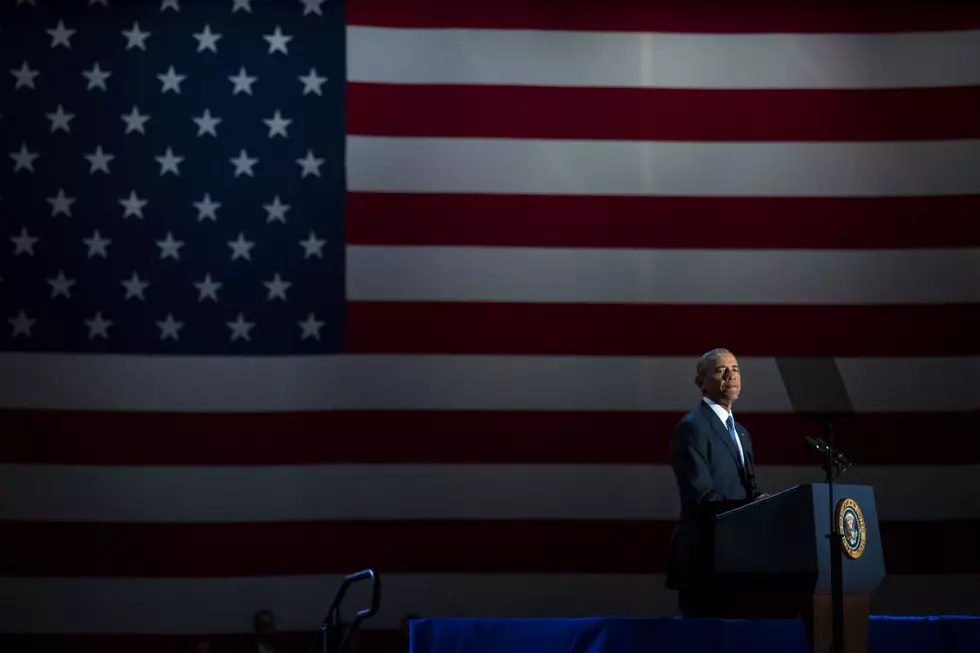 Katy Perry, Whoopi Goldberg + More Celebs React to Pres. Obama's Farewell Speech
Darren Hauck, Getty Images
President Barack Obama's eloquent farewell address, which he delivered from Chicago last night (January 10), challenged Americans to treat each other with respect and dignity in spite of recent political divisiveness. And celebrities from Madonna to Kerry Washington to former West Wing star Dule Hill tweeted their admiration of the Commander-in-Chief — first elected in 2008 — and their devastation that his days in office are numbered.
The nation's 44th president thanked his electorate for inspiring him across his years in office, and said he could never have succeeded without his fellow Americans. Obama thanked millennials, specifically, for forging a sense of hope across the country.
"Whether we have seen eye-to-eye or rarely agreed at all, my conversations with you, the American people — in living rooms and in schools; at farms and on factory floors; at diners and on distant military outposts — those conversations are what have kept me honest, and kept me inspired, and kept me going. And every day, I have learned from you. You made me a better president, and you made me a better man," he opened his message.
Consequently, artists, actors and musicians who lead very different lives were moved, and tweeted their reactions to #ObamaFarewell. Take a look at how the celebrity world is coping with the transfer of office to President-elect Donald Trump below, and be sure to share your thoughts in the comments.
These Celebs Joined Pres. Obama in Support of Hillary Clinton: