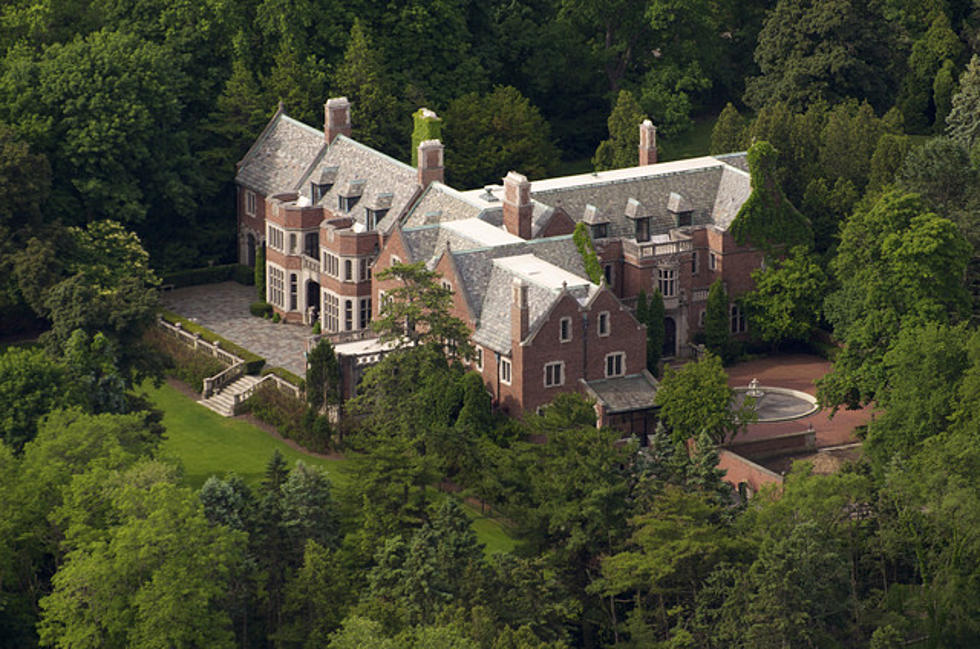 Century-Old Illinois Mansion Named America's 'Spookiest Haunted House'
Ann Lyon, Berkshire Hathaway HomeServices Chicago
This place has so much history, it's a shock that it was on the market as recently as last summer.
The Schweppe Mansion in Lake Forest was recently considered America's Spookiest Haunted House for Sale in 2019 by Rocket Mortgage.
Built in 1917 in Lake Forest, Illinois, the mansion was a wedding gift from John Shedd to his daughter Laura and his new son-in-law Charles Schweppe...Unfortunately, Laura passed away in 1937 and, four years later, Charles committed suicide in the home and left an ominous note that read: "I've been awake all night. It's terrible." After his death, the home sat vacant for 46 years until Donna Denton and her then-husband purchased it.
According to a Chicago Tribune story from 1987:
Chicago entrepreneur Howard Hoeper bought the 28-acre estate a few months ago for $5.5 million, and his wife, Donna, is overseeing a multimillion-dollar effort to restore it as a home for their five children.

The Hoeper family takes the folklore with more than a grain of ghoulish good humor. Noting that the mansion has 22,000 square feet of living space, 20 bedrooms and 18 bathrooms, Hoeper offered, ''If there is a spirit in the house, there is enough room for all of us.''
Hoeper and Denton split up shortly after and in 2010 she attempted to sell the home for $15M.
The house wasn't sold for that much, actually much much less. In August of last year, someone came in and plunked down $5M taking the home at a big discount.
33 years after Hoeper and Denton bought the haunted Schweppe Mansion in Lake Forest the seller took less for what it was worth in the 80s.
Taking a loss on a mansion? In this housing market? That place may truly be haunted.
Century Old Mansion Might Be Illinois' 'Spookiest Haunted House'
LOOK: How Halloween has changed in the past 100 years
Stacker
compiled a list of ways that Halloween has changed over the last 100 years, from how we celebrate it on the day to the costumes we wear trick-or-treating. We've included events, inventions, and trends that changed the ways that Halloween was celebrated over time. Many of these traditions were phased out over time. But just like fake blood in a carpet, every bit of Halloween's history left an impression we can see traces of today.