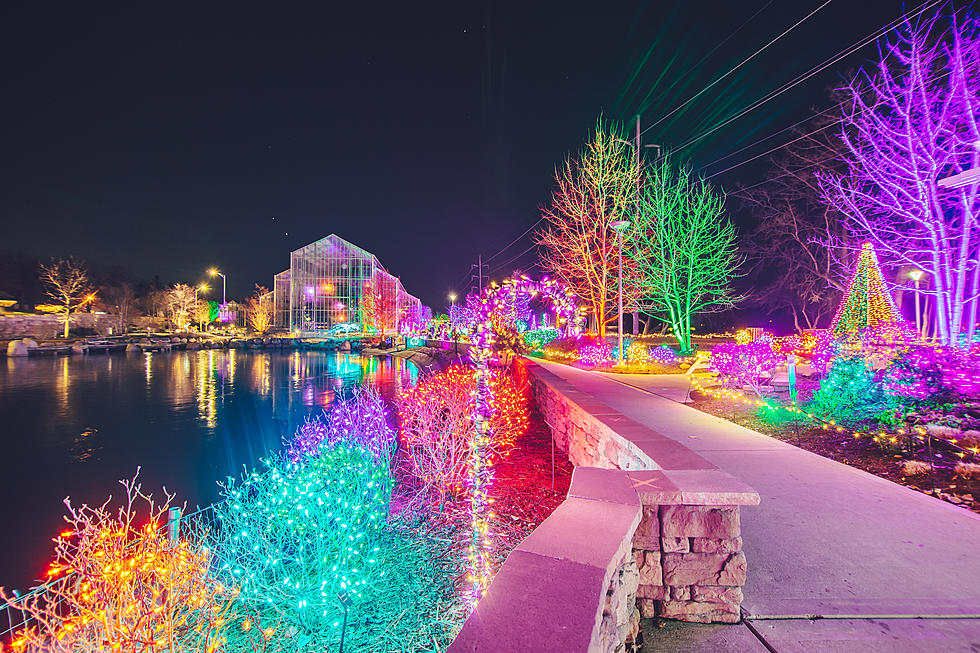 Illinois' Breathtaking 'All Aglow' Returns to Nicholas Conservatory
Osama Alamidi
This holiday season the grounds surrounding Rockford's Nicholas Conservatory, will be lighting up the night sky along the Rock River in the most beautiful ways.

It is hard to imagine the kind of meticulous planning that must go into constructing a light display like, the All Aglow outdoor holiday light show at Nicholas Conservatory and Gardens.
Over 350,000 LED lights, on twenty-three miles of string, using almost three miles of extension cord, will fill the park and gardens alongside the Rock River and around the lagoon.
Once the sun sets, one of the most beautiful sights in the city of Rockford starts to shine.
All Aglow 2021 at Nicholas Conservatory and Gardens 1354 N 2nd St., begins Saturday, November 27 - Sunday, January 9.
Experiencing the 'All Aglow' light show at Nicholas Conservatory is absolutely free
See how truly amazing Rockford's All Aglow holiday light display looks in these photos.
---
Steve Shannon is host of The Steve Shannon Show on 97ZOK. On the air weekday mornings from 6 to 10 a.m. and a special 'Rewind' show, featuring favorite moments from previous shows, on Saturday mornings from 5 to 7 a.m.. Follow him on Twitter, Instagram, and like his page on Facebook.
CHECK THEM OUT: 100 years of Christmas toys, gifts and fads