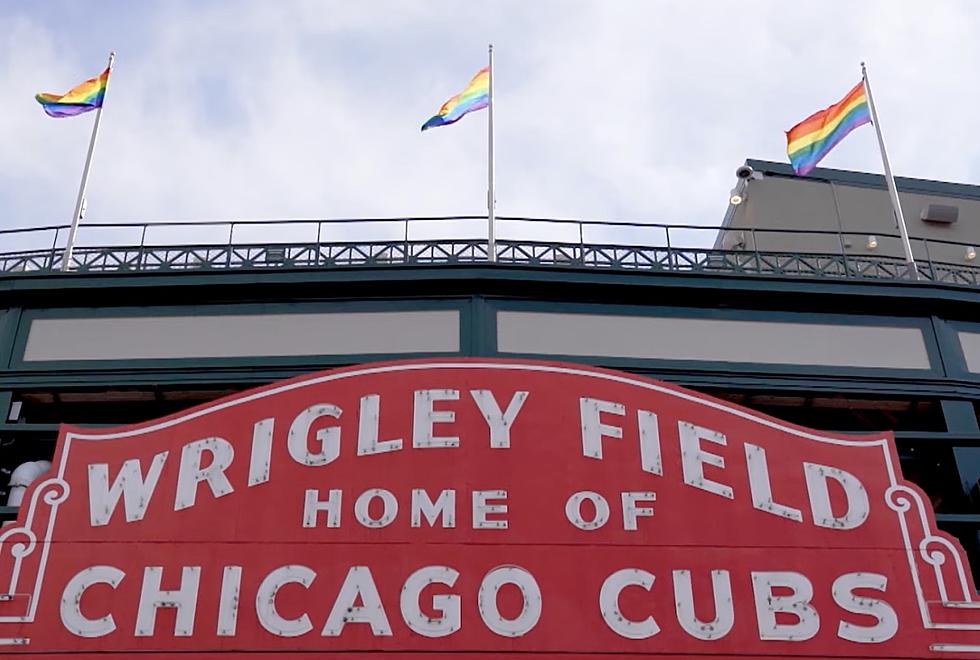 Chicago Cubs Celebrate Pride Month with Brand New Shirt/Hat Collection
Chicago Cubs via YouTube
5 words to describe PRIDE: community, freedom, love, respect, and equality. The Chicago Cubs just added three more - cool supportive swag. Come take a look.
The Chicago Cubs have been holding onto a secret for the last day of PRIDE Month. Giving us even more reason to celebrate in June 2021.
Chicago Cubs Big Surprise
We now know all the details about three amazing new pieces of Cubs swag, that will be available starting June 30.
In a collaboration with Chicago artist Sam Kirk (who is a born and raised southsider), the Cubs have released a new collection of clothing called,
The Pride Month Collection
The collection features, the 'Sweet Home' long-sleeve tee, the 'Top Fly' tank top and the 'Culture Cub' bucket hat. and just as the artist had set out to create, they're bold and full of joy and happiness.
Here's a 3-minute watch on the story of the artist and her Pride Month Collection.
Here's the Good Your Purchase Benefits
Center on Halsted is the Midwest's most comprehensive community center dedicated to advancing community and securing the health and well-being of the Lesbian, Gay, Bisexual, Transgender and Queer (LGBTQ) people of Chicagoland. More than 1,000 people visit the Center everyday.
The Pride Collection is available starting June 30. Click here to learn more.
LOOK: Illinois Home is Backdrop for Crate & Barrel Summer Catalog
This home is just all the WOWS! An unbelievable $5.6 million dollar masterpiece on Glencoe, Illinois' historic Sheridan Road.
Steve Shannon is host of The Steve Shannon Show on 97ZOK. On the air weekday mornings from 6 to 10 a.m. and a special 'Rewind' show, featuring favorite moments from previous shows, on Saturday mornings from 5 to 7 a.m.. Follow him on Twitter, Instagram, and like his page on Facebook.