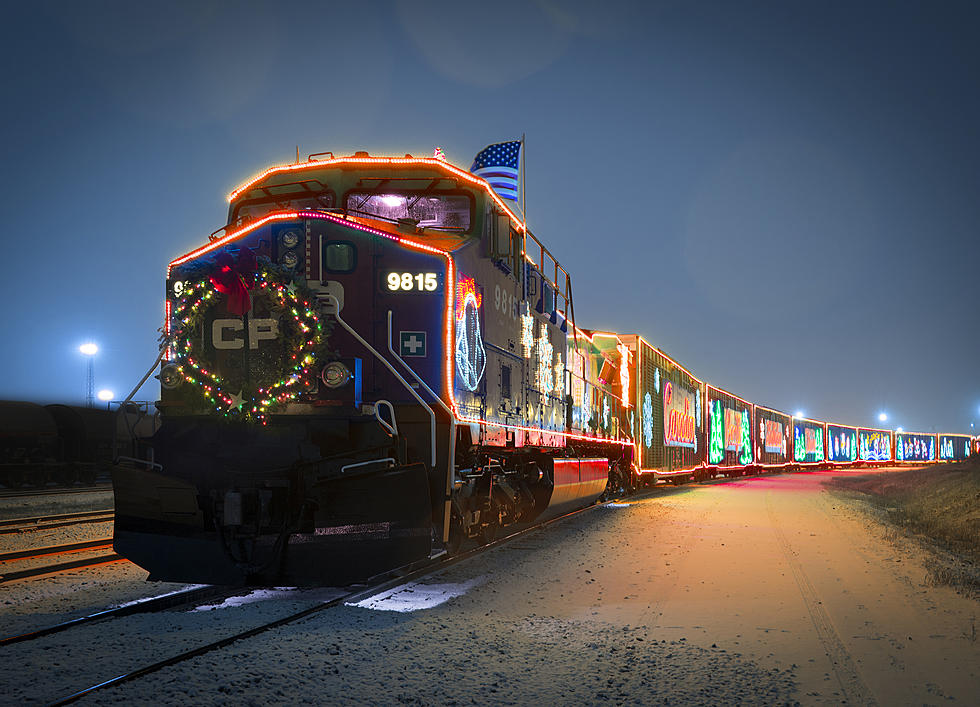 COVID-19 Derails Canadian Pacific Holiday Train Stop In Rockford Area
Kristopher Grunert
It feels like the holidays when the Canadian Pacific Holiday Train makes its way through the Rockford area.
Just like everything else in 2020, the holidays are going to feel different due to COVID-19.
Due to the COVID-19 pandemic, CP will donate to food banks in communities along its network and host a virtual concert in lieu of its regular Holiday Train program. The modified program will draw attention to food security issues, while ensuring donations go to all food banks that would ordinarily receive them, including those that typically host a Holiday Train event in alternating years.
So the Canadian Pacific Holiday Train, which collects canned goods and funds that go directly to food banks won't be rolling through town.
In previous years, the Holiday Train would make a stop in Byron, at the high school. A performer would sing a few songs, people would listen, and marvel at the completely decked out and lit up Holiday Train. Shortly after, it would be on its way to the next stop.
While the Holiday Train won't be stopping in or around the Rockford area or anywhere else in 2020, there's nothing stopping Canadian Pacific Railway from stringing up their lights anyway, it certainly would be a great thing to see.
The hope is the Canadian Pacific Holiday Train gets going again in 2021.
Enter your number to get our free mobile app
Sweet Lenny is the brand manager of 97ZOK, Q98.5, and Operations Manager for Townsquare Media Rockford. Catch him afternoons 3 to 7 on 97ZOK. Follow him on Twitter, Instagram, and like his page on Facebook.
KEEP READING: Scroll to see what the big headlines were the year you were born