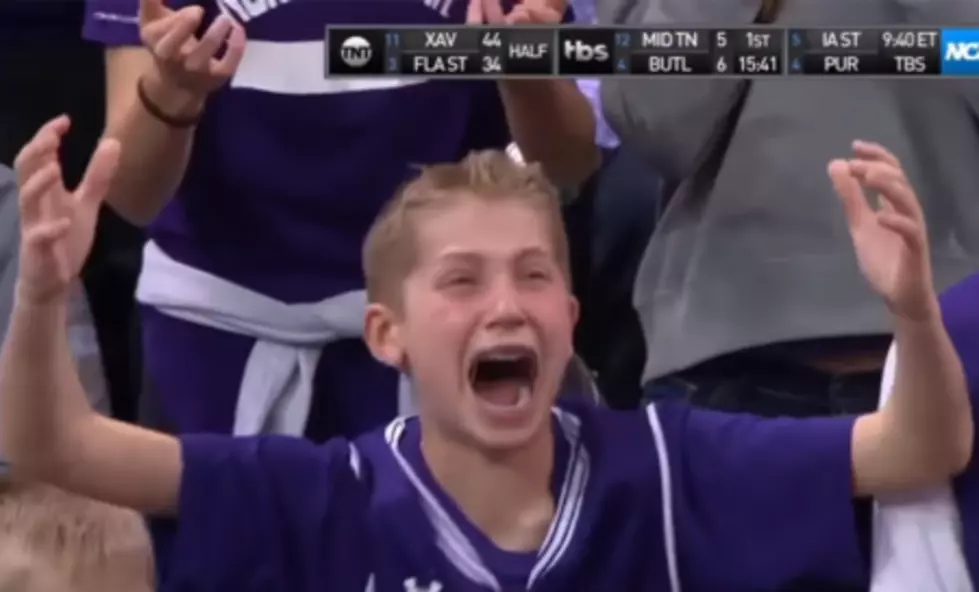 Crying Northwestern Kid Screams His Way To Internet Stardom
Sports News Daily via YouTube
If your team is losing and you're crying about it, the best way to get over it is having the entire internet think it's pretty awesome.
Late in the game, a kid, who we can only assume lives and breathes Northwestern basketball lost it when a controversial call went against the Wildcats.
When I mean "lost it" he really lost it. The little guy was visibly crying mouth wide open screaming, and stretching his mouth rubber bands as far as they could.
The internet didn't miss it either. The video I posted has over 250,000 views and memes have popped up all over the internet featuring the kid and his tirade.
Sweet Lenny is the brand manager of 97ZOK and Operations Manager for Townsquare Media Rockford. He's also patiently waiting for his Kansas University Men's Basketball team to fail once again. Catch him afternoons 3 to 7 on 97ZOK. Follow him on Twitter and like his page on Facebook.