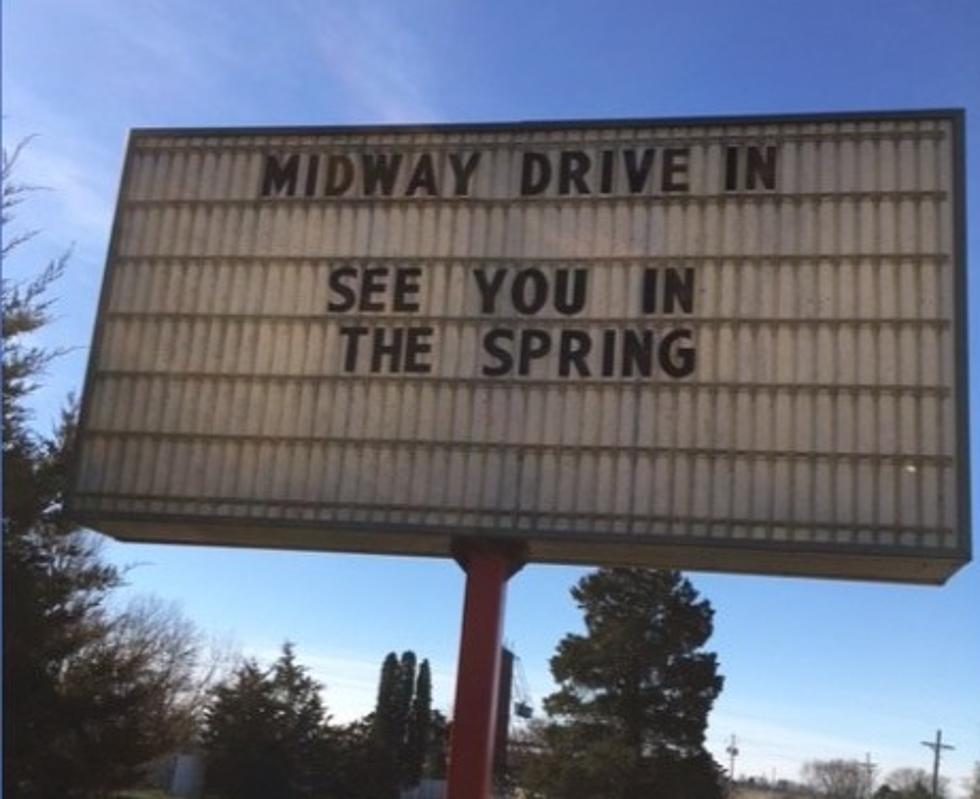 Drive-in Obsessed Fans Rejoice as Theater Close to Rockford Announces Opening
Midway Drive In via Facebook
Due to the pandemic, drive-in theaters certainly became more of a "thing" in 2020.
The real question is, will they continue to be a "thing" in 2021 and going forward?
Based on some of the comments I saw when Sterling's Midway Drive-In announced their opening day, I'd have to say, drive-ins are definitely going to continue being a popular trend in 2021.
The Midway Drive-In will be opening for the season on Friday May 7. During our 2021 season we will be showing First-run movies in addition to movie classics and special events.
The post goes on to mention the Midway will reveal their first double feature of the season "shortly."
Responses ranged from "Spring has truly arrived," to "So extremely excited for this," and "my partner has never been to a drive in movie, so I'm looking forward to taking him."
Most drive-in theaters showed flicks on their screens well into fall, just like the Midway did before finally closing up shop in early December.
From my own experience, drive-in movies are what I would consider a memorable experience the same I would a concert or sporting event. Not sure why, but some of my fondest memories have to do with attending a drive-in movie.
So count me in as very excited for the return of the drive-in in 2021. Plus, first-run movies? Let's go. Can't wait.
Gallery — Every Movie Theater Candy, Ranked:
brandedapppromo desktop_description="Enter your number to get our free mobile app" mobile_description="Listen anytime, anywhere. Get the best local news, weather coverage and more with our free mobile app."]