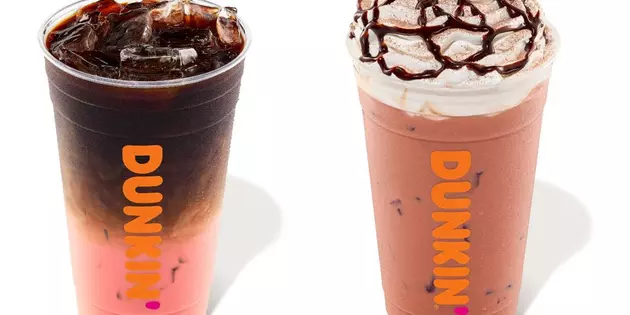 Dunkin' Is Selling Pink Velvet-Flavored Drinks For Valentine's Day
Credit Pintrest Via Delish
Is there anything better than a cup of coffee that's delicious AND adorable? I think not. Dunkin' has given us the ultimate Valentine's Day drink. Just look at it -
So what exactly is in this fabulous looking drink? Delish details -
The Pink Velvet Signature Latte features Dunkin' espresso with red velvet cake flavor, topped with whipped cream, mocha drizzle, and hot chocolate powder for all the chocolatey flavors you want on Valentine's Day with a very romantic look.
So whether your craving some ombre deliciousness or a pink-velvet latte, they've got your sweet treat fix. Just check out how yummy the latte looks -
You can only pick these up for a limited time so grab one while you can.