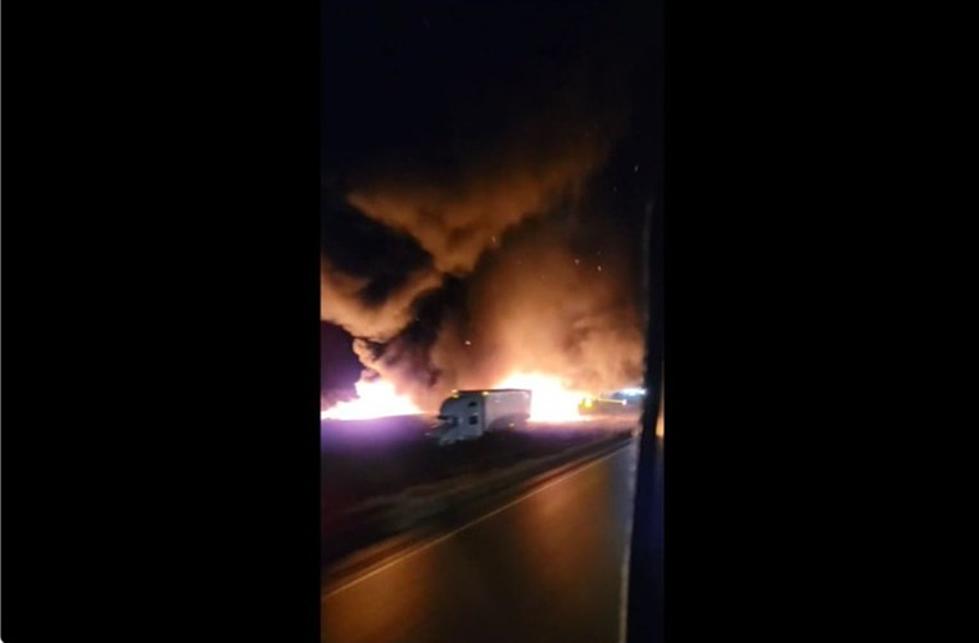 Enormous 100-Car Pileup Closes Major Wisconsin Interstate
Mike Curkov via Twitter
It appears a major pileup is going to wreak havoc on those making the Christmas cruise today and maybe even tomorrow.
According to CBS 58 in Milwaukee:
There have been reports of a crash involving about 100 vehicles along I94 near US121 in Jackson County just south of Eau Claire, Wisconsin.
WHAT CAUSED THE WRECK?
Apparently icy roads are the culprit for the massive crash. CBS 58 also mentions "Wisconsin State Patrol is warning people in that area to take extra caution and stay off roads if possible as road conditions are hazardous."
While the 100 car pileup may seem like a big number, it actually pales in comparison to recent US history.
THE BIGGEST PILEUP IN RECENT AMERICAN HISTORY IS...
CraigSwapp.com says "The largest pileup in recent US history happened approximately 25 miles south of Los Angeles. A morning fog lay over the freeway and a semi-truck crashed into the center concrete divider. Due to very poor visibility drivers couldn't avoid the wrecked semi, causing an enormous chain of accidents. Incredibly, there were no fatalities."
This is the second big pileup of the year in Wisconsin. From April, Fox News reported a 22-car pileup left one dead and several others injured during a snow storm.
So how do you avoid pileups?
According to Hogan Injury:
Maintain a Three Second Following Distance
Look Farther Down the Road
Watch for Common Pile-Up Causes
Hit Your Brakes Hard to Avoid an Impending Collision
The best thing you can do when driving in wintry conditions, go slow, cover the brake, be alert and stay safe.
What an Rockford, Illinois Drive-In Theater Might Look Like After an Apocalypse
What once housed 1 screen and could hold 700 cars now resembles a scene straight from an end-of-the-world movie.
LOOK Inside This Vintage Illinois Fire Department Extrication Vehicle from the 1970's
This unique vehicle was listed on Facebook Marketplace in December 2021.