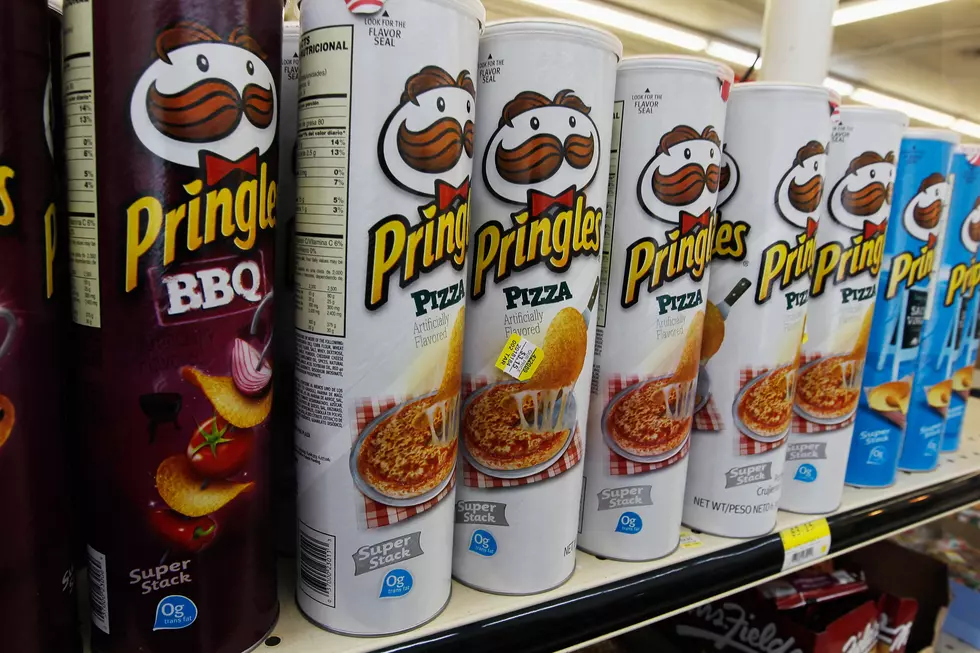 Five Great Wines To Pair With The Five Best Pringles Flavors
Getty Images
If you're gonna get kicked out of Walmart for drinking wine out of a Pringles can make sure you're doing it in style.
So just in case this happens again, I wanted to create this handy guide for the next person who wants to drink wine out of a Pringles can.
Sweetyhigh put together a list of the best to worst Pringles flavors, and for that I'm thankful.
1. Pair a Zinfandel with Jalapeno Pringles.
2. Pair a Reisling with Honey Mustard Pringles.
The WineConnection.com says honey mustard may "make your wine seem drier than it really is, so try an off-dry (slightly sweet) wine to balance the flavor (Chenin Blanc, White Zinfandel, Riesling)."
3. Pair a Sauvignon Blanc with Salsa Fiesta Pringles.
TheBlackLabel.com says "While acidity is also important in this pairing, the tropical fruit flavors of New World Sauvignon Blanc make an ideal pairing."
4. Pair a Chardonnay with Sour Cream and Onion Pringles.
FoodAndWine.com says chardonnay "does a good job of balancing its rich tropical fruit notes against a reasonable amount of acidity."
5. Pair a California Petite Sirah with BBQ Pringles.
Forbes.com says California Petite Sirah "pairs well with a wide range of delicacies" including BBQ ribs.