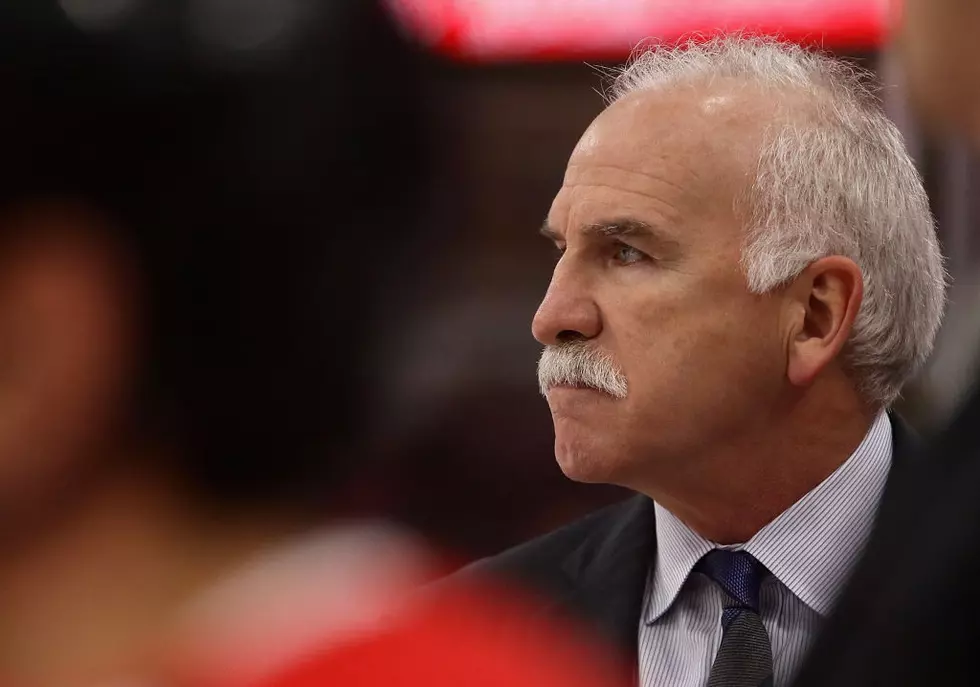 Former Blackhawks Coach Quenneville Resigns Amid Sexual Assult Case
Getty Images
Joel Quenneville has resigned as the head coach of the Florida Panthers as evidence of a sexual assult cover up in the Blackhawks organization during his tenure continues to develop.
The statement from Joel Quenneville:
NYPost -"I want to express my sorrow for the pain this young man, Kyle Beach, has suffered," Quenneville said in a statement. "My former team the Blackhawks failed Kyle and I own my share of that. I want to reflect on how all of this happened and take the time to educate myself on ensuring hockey spaces are safe for everyone"
The Kyle Beach, Black Ace 1, Blackhawks story is a deep, complex, and troublesome story that I cannot do justice in this post. There have been some incredible journalists working on this story that you should read before forming any opinion on this story.
This piece from Mark Lazerus is excellent.
David Haugh did a great job of taking a look at the culture of the team during the 3-Stanley Cup run.
Ben Pope of the Chicago Sun Times did a good job of reacting to comments from the captain of those championship teams.
Quenneville is the latest NHL legend to fall as a result of this story (and rightfully so) but will he be the last? Probably not. The current general manager of the Winnipeg Jets, Kevin Cheveldayoff, is one of the names in the report that appears to have been part of the cover up. The Wirtz family has said that any executives during that era will no longer work for the team.
This story is far from being over. We'll have to wait and see who else is going to fall.
CHECK IT OUT: 100 sports records and the stories behind them
The 25 Smallest Towns in Illinois
These towns are so small, if you blink, you'll miss them.