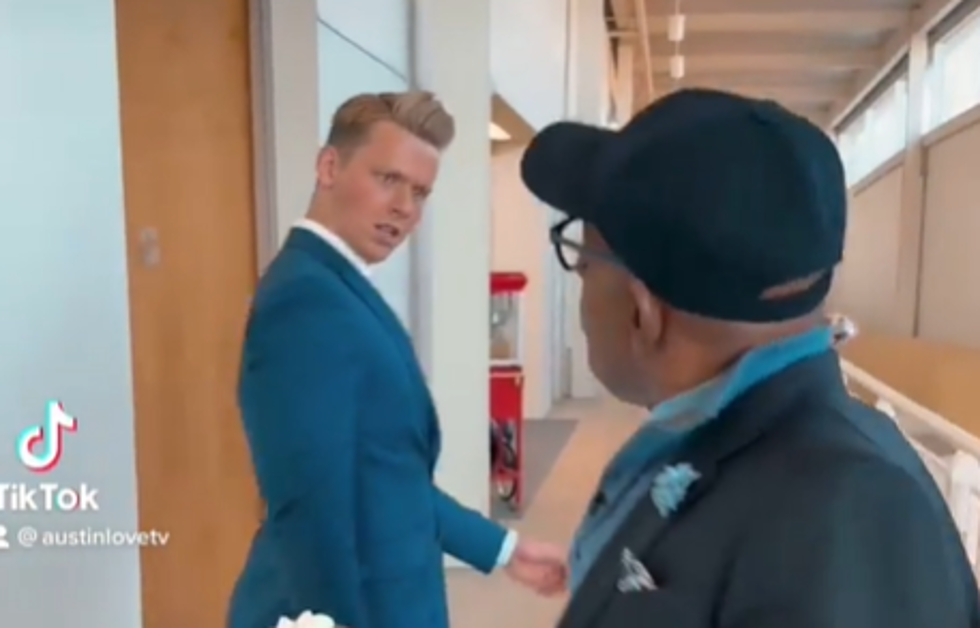 Former Illinois TV Anchor Goes Viral with Al Roker
Austin Love VIA Facebook
Scrolling through social media is always more fun when you see a familiar face with a super star.
Fridays are best spent scrolling through social media, right? Who wants to actually work when the weekend is at your finger tips? Not me, no way.
So instead, I spent a few minutes (hours...) looking through my favorite social media apps, Instagram and Facebook.
While I was aimlessly scrolling, something caught my attention - AL ROKER.
Al Roker has been on the Today show sine 1996, he's very recognizable and definitely makes you stop in your tracks when you think you're scrolling through people you actually know.
Then I realized that's exactly what I was doing.
Do you remember Austin Love? I'm sure you do. Not only did he grow up in this area, but he was part of a pretty fun morning TV team on WREX.
I almost said a few years ago, but I know that's not true, because he was part of the Austin, Elliot, Morgan trio, and Morgan Kolkmeyer moved on to Chicago's WGN a whle back and Elliot Grandia spent some time at WTVO before moving home to Michigan in late 2021.
Turns out it was about 6 years ago!
Whenever it was, Austin was great on TV in Rockford and now he's doing even greater things in Cleveland.
Most recently, making viral videos with Al Roker.
If you're not following Austin, get to it.
How To Find Out If You Have Unclaimed Money or Property in Illinois
You might not even realize the Illinois Treasurer's office might be holding unclaimed money or property for you.
LOOK: The 25 least expensive states to live in