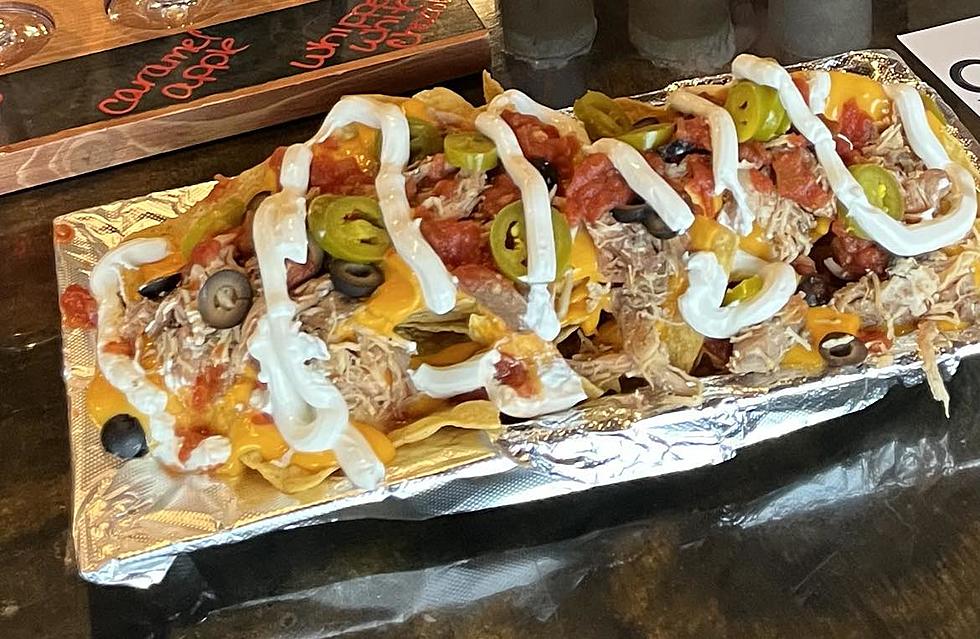 Illinois Best Nachos Might Be in this Hidden Gem in Winnebago County
TSM
You might think you'd find the best nachos in Illinois at Wrigley Field or a Mexican restaurant, but we beg to differ. 
Nachos always sound like a good idea. Crispy chips, warm pulled chicken, gooey cheese, salsa, sour cream, and whatever else you want to put on them, sounds like a dream right?
The problem is, sometimes the plate comes to your table and the chips are soggy, the meat is tough and the cheese is scarce.
Sad nachos are worse than no nachos.
Which is why it's so important that I tell you about these nachos, I think they could be the best nachos I've ever had.
The Best Nachos in Illinois
Bago Lounge is relatively new in Winnebago, Illinois. The minute you walk in, you feel like you're at home. The seats are comfy and cute and the vibe is welcoming.
You probably stop there for a cocktail but then you realize you might be hungry too.
While you aren't going to find full meals on the menu at Bago Lounge, you will find the nachos that will have you coming back for more.
Seriously though, these nachos were flawless. And they even paired with an apple martini, which isn't exactly what I'd expect to pair them with.
SO GOOD THOUGH.
You might also want to know that they make non-cocktail coffee drinks and you can actually pre-order your coffee on your way into work.
Coffee and nachos might be a good combo too, I'll test it out and get back to you.
LOOK: Here are copycat recipes from 20 of the most popular fast food restaurants in America
Can You Identify These 20 Intersections in Rockford?
Rockford has some weird intersections as well as "worst" intersections. Test your knowledge and see if you can correctly name all 20 of these interactions in the forest city.