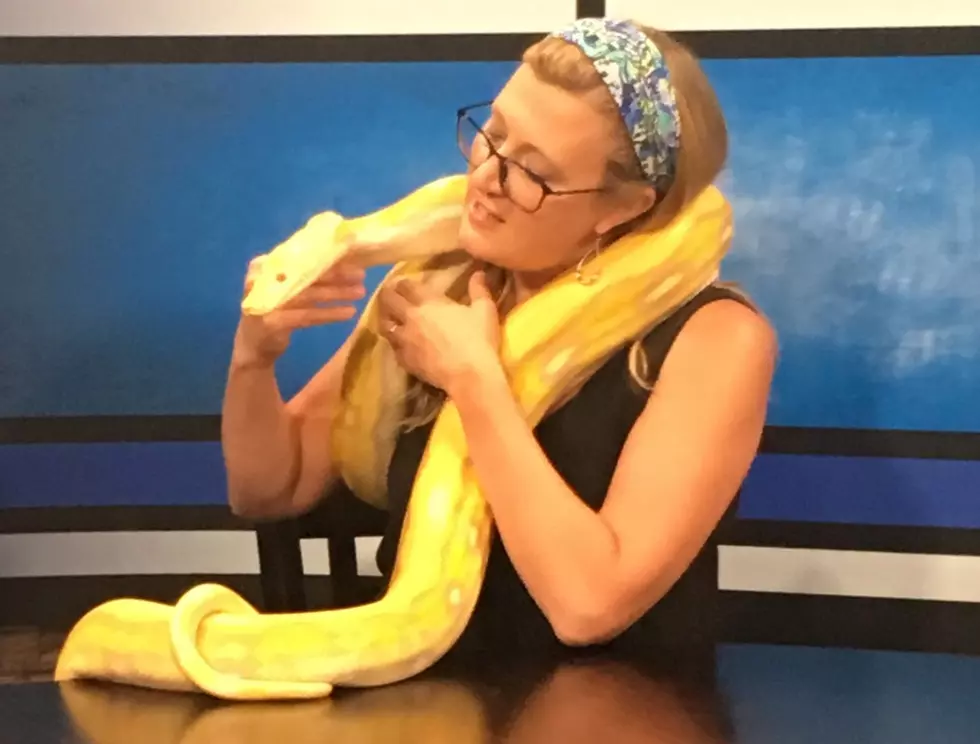 Giant Python Named After Fred VanVleet at Burpee Museum
TSM
Fred VanVleet is a really nice guy who you can spot from time to time in Rockford. Freddie the python is, well... a snake at the Burpee Museum of Natural History.
We are pretty lucky to have the Burpee Museum in Rockford. We're also pretty lucky to have Fred VanVleet for some of the year in Rockford, too.
Fred made a visit to Good Day Stateline on WTVO on Sunday where he did a great job of freaking me out.
Thankfully Anne is pretty good with Freddie, so nothing scary actually occurred.
The Burpee Museum has discounted admission right now so get your passes!