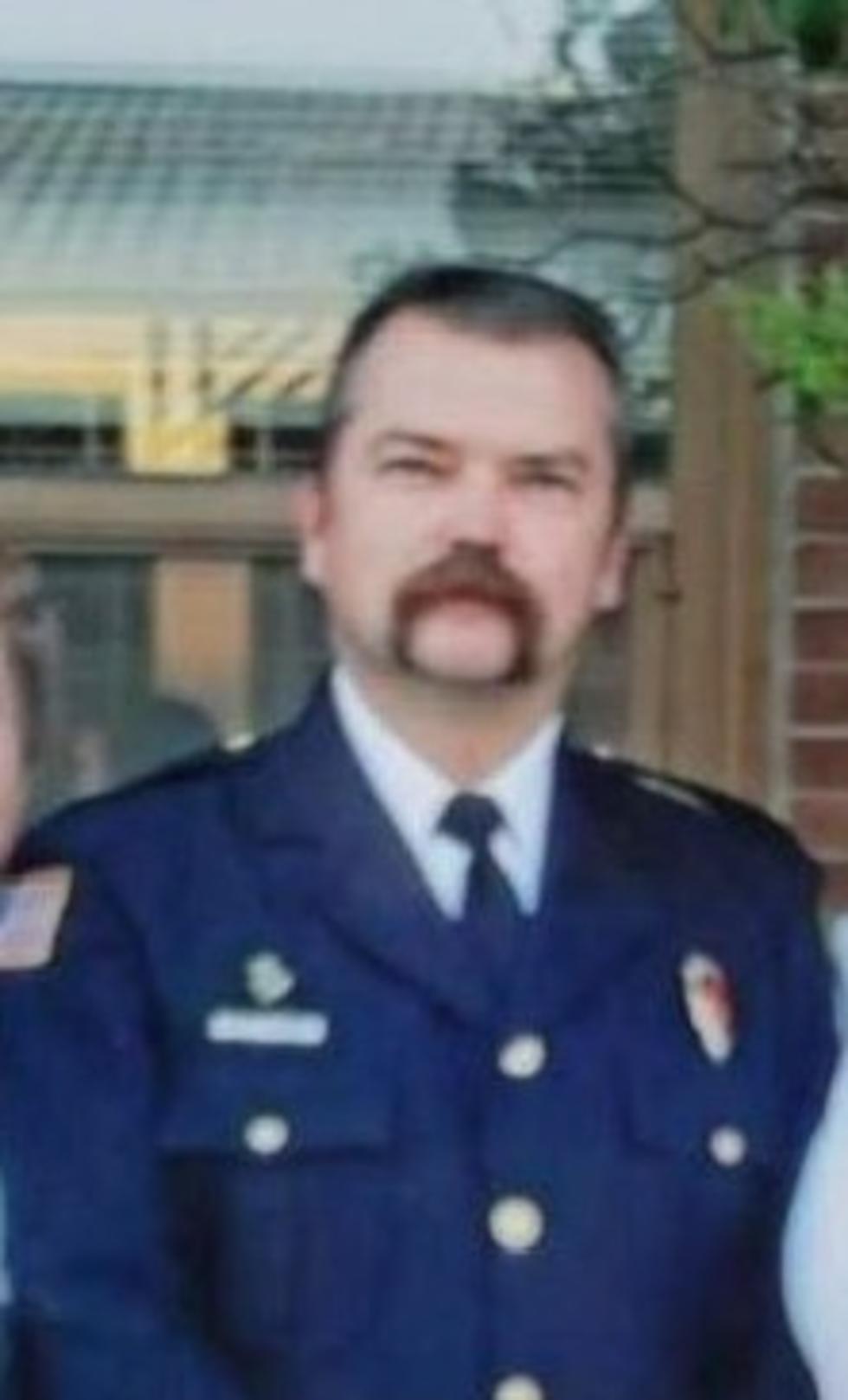 Grateful Illinois Woman Honors Step-Dad for 'Living and Breathing His Responsibility'
Provided Photo
I've said it before, and I'm going to say it again now, one of my favorite things to do each week is read through the Hometown Hero nominations we receive. It makes me happy to know there are so many extraordinary people living here in the 815, but most of the time these stories inspire me to do better, be a better person.
There is often a common theme in the nomination letters that I LOVE reading. A lot of them are about former servicemen and women who continue their dedication to others, and our country, far after their military enlistment has finished.
Letters a lot like this one we received from Nichelle Howard about her step-dad Scott...
My Hometown Hero nomination is of someone very close to my heart. My step-dad, Scott Schmidt, from Dixon, IL. I know I may be biased since he has been my own personal hero because he's the most amazing FATHER and GRANDFATHER, but he's also been a hero to so many others for a different reason. Scott began his heroic career in 1983 while serving for the Air Force until 1987. He served in the Air Force reserve from 1988 - 1992. In 1989 he became a volunteer at Polo Fire Department and worked full-time as an EMT/Paramedic with Advance Ambulance in Dixon, IL. After serving these communities for several years he transferred to the Dixon City Fire Department in 1994 where he would go on to become Lieutenant in 2009, Captain in 2015 and retired in 2016, totaling 22 years with the department and 31 years and counting as a paramedic! The dedication he has as a first responder runs so deep that retirement couldn't truly be the end of his career. A few years after retiring he returned to Advance Ambulance in Dixon, IL for some time before he became a Supervisor for ATS Ambulance in Polo, IL where he is currently active as a paramedic and volunteer for the Polo Fire Department. To say this man lives and breathes for his responsibility as a first responder would be an understatement, it is literally the blood that beats in his heart and runs through his veins. His commitment isn't just during his shift either.  He goes above and beyond whenever and wherever he can assist off duty as well.  His passion is undoubtedly admirable! These are just a few of his lifetime accomplishments. I can't go on without mentioning all he has done for his family over the years. He never hesitates to help in any way possible! I couldn't have asked for a better role model for my sons and nephews!
Dang, Scott, you sound like one incredible man! Thank you not only for your service to this country but also for your continued dedication to your community. Please use the $100 Amazon gift card we are giving you from our friends at Gustafson's Furniture & Mattress on something you enjoy, you totally deserve something special JUST FOR YOU.
If you have someone in your life that deserves to be awarded next week's Hometown Hero, please tell us about them now, by clicking here.
Past Hometown Hero Award Winners
The 25 Smallest Towns in Illinois
These towns are so small, if you blink, you'll miss them.