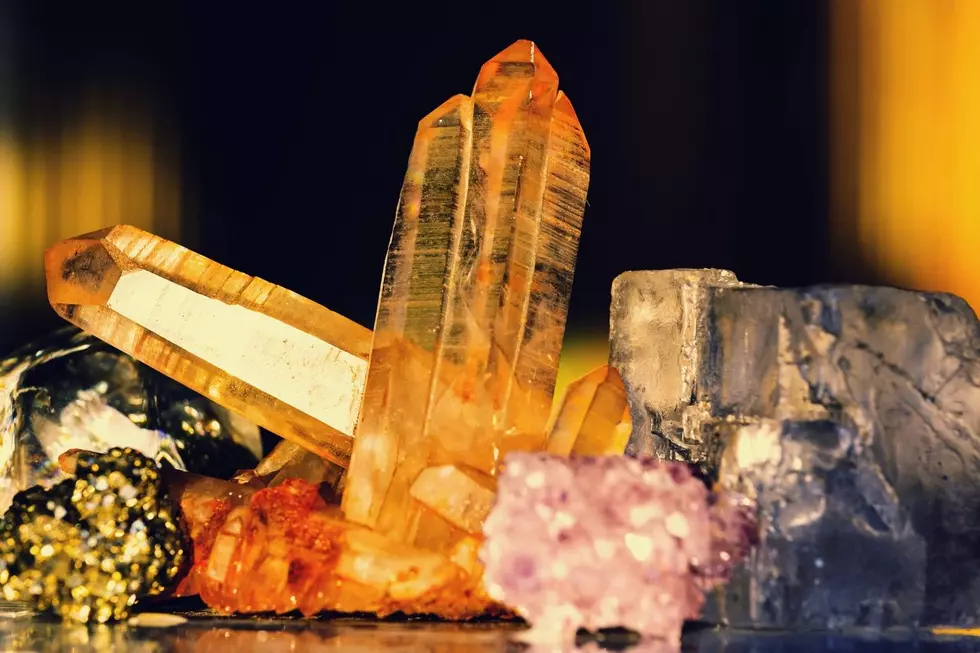 A True "Hidden Gem" Rock Shop In Illinois You Never Knew Existed
Canva
Hidden gems can be found all over the state of Illinois.  We've found restaurants, hiking spots, and even aquariums that are totally underrated.
If you're the type of person who enjoys finding unusual places and spots to explore, I think I found a shop you'll want to visit soon.  It's a very unique shop you just have to see for yourself.  They sell something inside this place that many spiritual humans would want to get their hands on.
Yeah, I'm talking crystals, rocks, and historical fossils!  Dave's Down To Earth Rock Shop is truly a one-of-a-kind attraction hidden in the wonderful town of Evanston, Illinois.  Makes me think of the crystal shop in Rockford!
Dave's Down To Earth Rock Shop
What went from a hobby to a full blown business, Dave Douglass officially opened Dave's Down to Earth Rock Shop in 1970.  He was only 20 years old!
This has to be the best love story I've ever heard.  Dave met his wife, Sandy, a year after opening his rock shop and she shared a passion for rocks and fossils, too!
"They began adding many new curiosities and unique items to the wares they carried in the shop back home. Among these were Native American jewelry and crafts, carvings from various locations around the world, and many other types of objects fashioned from minerals and fossils." - Dave's Rock Shop
Over time, their shop expanded so much that they created a museum within the store.  It's called the Prehistoric Life Museum!  Located in the lower level of the Rock Shop, you can visit it for absolutely free.
"It contains fossils from every geological time period going all the way back to Precambrian times some 3 billion years ago." - Dave's Rock Shop
I'm definitely not a rock type of person, but for some reason I'm really tempted to visit this shop in Evanston.  They get new arrivals from so many places around the world that you'll never know what you'll find!  You can visit Dave's Down To Earth Rock Shop at 711 Main St, Evanston.
37 Rockford Stores & Restaurants We Want to See Make a Comeback
25 Retail Stores and Restaurants We Want in Rockford