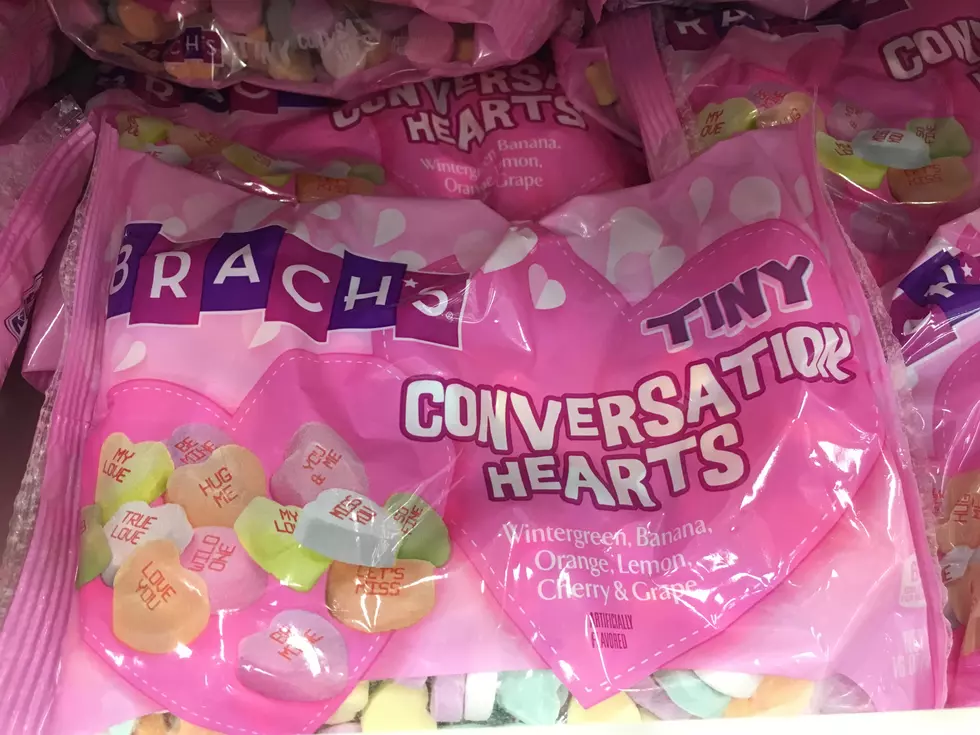 Hold the Phone. You Actually CAN Buy Conversation Hearts This Year
Townsquare Media
I know what you're thinking... but I heard they weren't being made this Valentine's Day? You're half right.
So, yes, last week you and everyone else on the planet heard that conversation hearts wouldn't be available for Valentine's Day this year.
I mean CNBC told us, so that has to be true, right?
Yes. CNBC told us that Necco, the company that originally brought us the conversation hearts went out of business and the new owners don't have time to produce from for 2019.
But guys. there are other brands of candy that have been producing conversation hearts FOR YEARS.
Which I also didn't realize until I was in Target yesterday and a shopper and an employee discussed how they both thought we weren't getting the hearts this year while surrounded by conversation hearts.
I still think they're disgusting, so please send chocolate, but if you were bummed to not have the convo hearts this year, fear not, Brach's makes four different kids of them, and Sweettarts (which are not disgusting) has a version too.
Valentine's Day is saved.