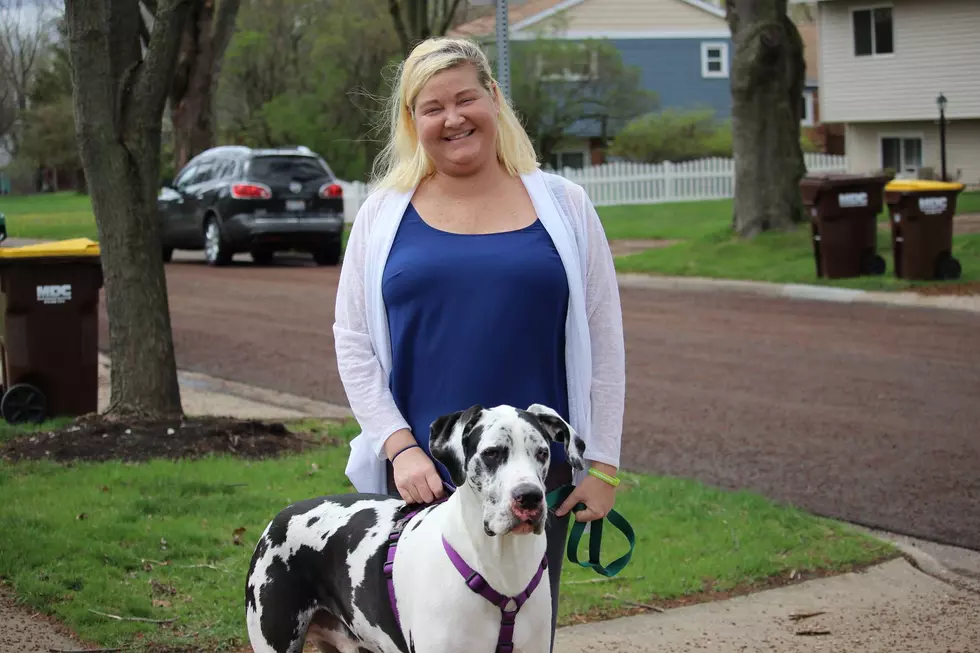 Illinois Dad Drives to Find His Daughter a Kidney Donor
Find Maddie a Kidney via Facebook
A little less than a week ago my boyfriend and I found out that our Mastiff-Lab mix, Kane, has stage three kidney failure. What we thought was just hip dysplasia turned out to be something far worse and he was only given two months to live.
After three days on fluids and antibiotics to treat Lyme Disease, which could be the cause of his kidney failure, I'm happy to report that he's home now and his chances of living a little bit longer have greatly improved.
That might not be the case for Maddie Becker. Maddie has been on peritoneal dialysis for six years, and doctors...and her dog, aren't sure how much longer she can wait.
I found out about Maddie thanks to a post I saw on Facebook, and when I searched for what was on the back of this Illinois dad's rear car window, I was absolutely touched.
According to Find Maddie a Kidney, Maddie's dog, Dougie, is also pleading with the public to help him find her a donor as soon as possible.
Dougie says, "Even if you can't donate, please lend a paw and help me spread the word that she needs a kidney!"
You can call 224-kidney-2 or visit DougiesDonors.com to learn more about Maddie's story.
Bonus Video