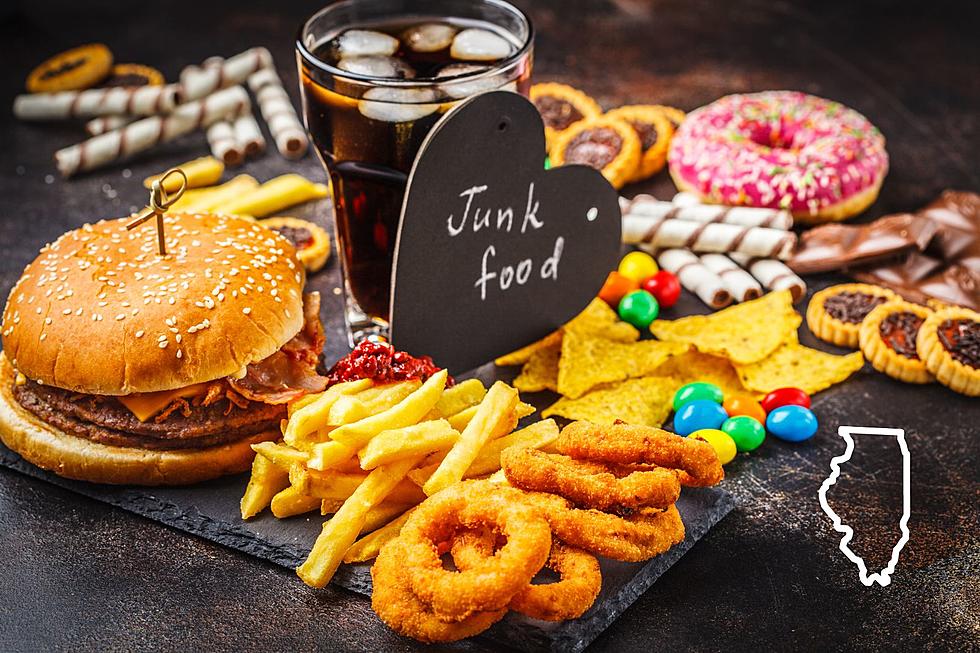 Is Illinois' Favorite Junk Food Really That Horrible For You?
Canva
I've waited over two years to see if Illinois' favorite junk food was going to change.  Out of all the junk food in the world, we picked this?
When you think of junk food, you probably think of candy, lots of sugar, tons of calories, and really no nutritional value.  Yeah?  Same.
In Wisconsin, Twix was chosen as their favorite junk food.  I do love a giant Twix every once in a while.  It's my favoriteeee candy besides a Crunch bar.  Boy, candy is all over my mind today!
Read More: Did You Know This Is Wisconsin's Most Popular Junk Food Item? 
Anyway, enough about Wisconsin.  Let's take a road trip down South to the good ol' state of Illinois.  You'll never guess what we chose as our favorite junk food.
I'm not hating on it, honestly.  I had a few bags of this recently and it did not disappoint, but I wouldn't say it's considered "junk food".
Is Illinois' Favorite Junk Food Really That Horrible For You?
Skinny Pop popcorn was crowned Illinois' favorite junk food.  Yup, that's right.
I had to make sure Skinny Pop was actually considered unhealthy... something's not right after I found this:
"Yes, Skinny Pop is a healthy snack option that contains a source of unsaturated fats, fibre, and is made with simple ingredients." [realgoodeats]

 
Considering we are a marijuana-friendly state, I don't see why this is a bad thing!  Just kinda weird that Illinois didn't pick a more unhealthy junk food haha.
Next time you're at the store, remember to grab a bag of Skinny Pop and eat it all in one sitting.  Trust me, it's the only way to do it.
7 Foods You Didn't Know Were Official State Foods of Illinois & Wisconsin
Wisconsin and Illinois' official state foods you probably didn't know about.
You Cannot Visit Illinois Without Trying These 5 Iconic Foods
Welcome to Illinois. While you're here, we're going to make sure you eat well. Not just delicious food, but the most important foods our state offers.