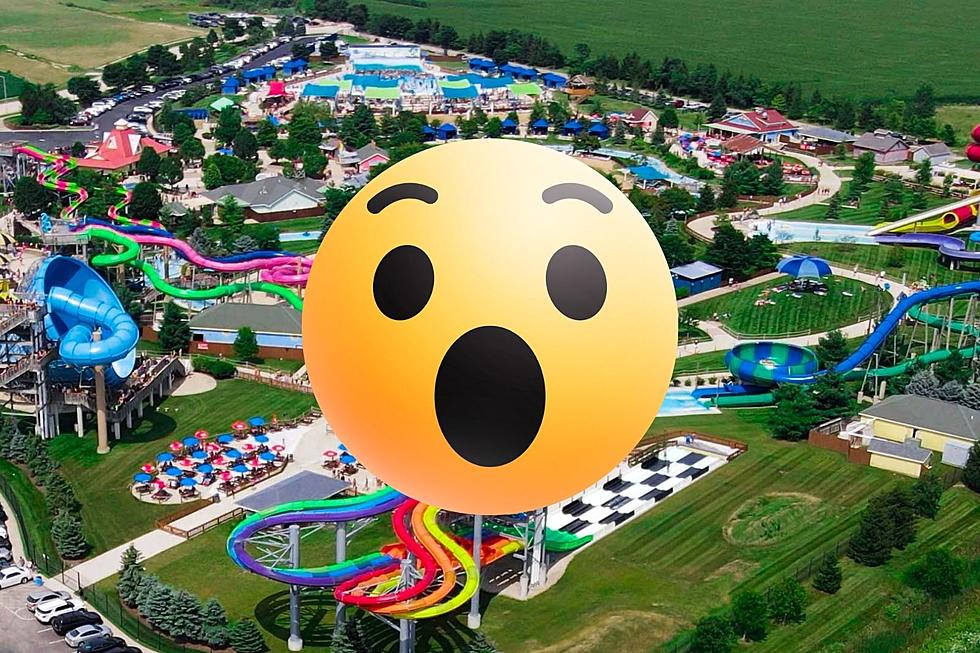 Illinois' Largest Waterpark Opens This Week for 2023 Season
Raging Waves/Canva
You found the way to get the most joy out of your spring and summer. Disappear from the 'real world' at Illinois' largest waterpark. The opening date was just announced.
When telling us about being at Illinois' largest water park, the park owner said,
it makes you feel cut off from the outside world

 
When Does Raging Waves Open for 2023
First, we heard that the largest water park in Illinois will open for the season in late May/early June, now we know the exact date.
Summer Fun Planning for Families
My wife and I spent much of this last weekend trying to organize our spring and summer calendars. It is a serious challenge to figure out where to put everything.
Plus, we can't have an entire summer filled with just sports games and tournaments, we need some fun in there.
If your kids are like ours, if it involves water, they're completely down for it.
While looking at some of the places that baseball tournaments will be taking us this summer, we found a place that we can't wait to visit.
Best Places to Have Fun This Summer
We have added the Largest Water Park in Illinois to our list of places we will be enjoying this summer. I'm almost embarrassed that I've lived in Rockford for almost 30 years and I've never heard of this place.
32 water slides
5 huge kiddie areas
Giant wave pool
Quarter-mile-long lazy river (where you'll find me relaxing)
All of this, and MUCH more, and it's only 80 minutes southeast of Rockford.
Raging Waves in Yorkville | Illinois' Largest Waterpark
Raging Waves Opening Date for the 2023 Season is Saturday, June 3
Get ready to ride...
Wonambi
Wild Wallabies
The Boomerang
The Crocodile Mile
The Cyclone
PJ's Plummet
The Aussie Mat Dash
Raging Waves Waterpark, located at 4000 N Bridge Street in Yorkville, Illinois
As I listened to the owner in this one-minute video describe, I can't help but agree
"Being at Raging Waves makes you feel like you're cut off from the outside world"
Raging Waves Waterpark 2023 Season Passes
VIP Season Pass is only $139.99 for a limited time (regularly $199.99)
A regular Season pass is only $99.99 for a limited time (regularly $139.99)
General Admission Passes $54.99
There is a fee for parking. General parking is $10, and preferred parking (including bus & RV) is $20.
There are also some pretty sweet cabanas available for rental.
You'll find details for everything at RagingWaves.com.
20 of the Best Day Trips to Take From Illinois