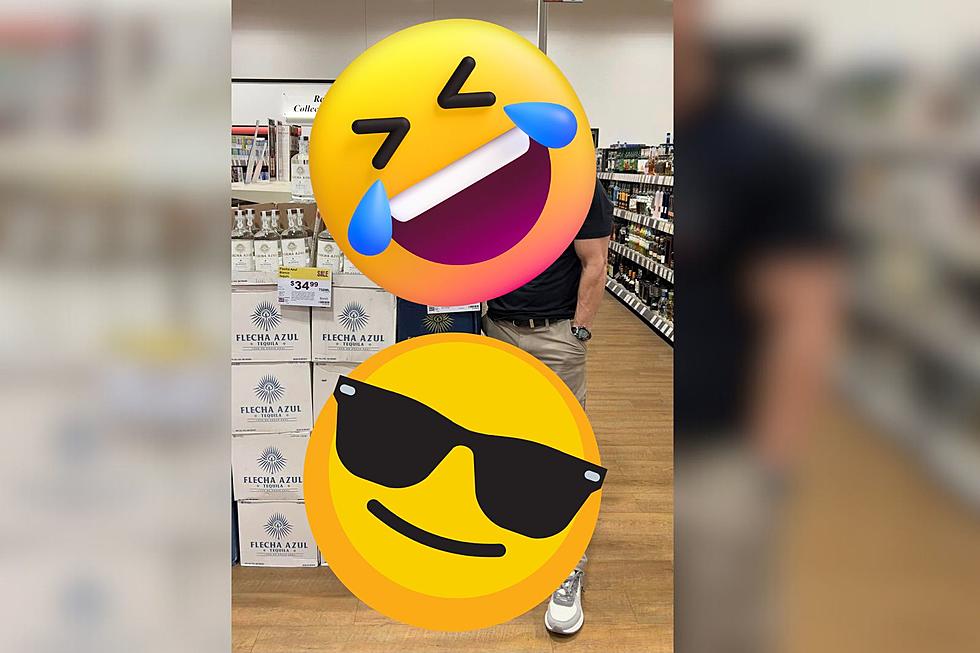 Illinois Liquor Store Display Makes Mark Wahlberg Look Tiny, But Still Hot
Binny's via Facebook, Canva
Hollywood superstar Mark Wahlberg made a surprise appearance at Binny's Beverage Depot in Illinois.
It's not all that uncommon to run into a Wahlberg in Illinois, although this isn't the Wahlberg that you'd usually expect to bump into, it would more likely be Donnie. Donnie and his Jenny McCarthy (Masked Singer) have a home in St. Charles, which also happens to have a Wahlburger restaurant location.
RELATED: Will Ferrell Filming Documentary in Illinois
But if you'd been at Binny's Liquor Store in Lincoln Park on April 12th, you may have run into that Hollywood Actor brother, Mark, who added "tequila investor" to his resume barely one year ago.
RELATED: Henry Winkler Spotted in Normal, Illinois
Mark Wahlberg is the principal investor in Flecha Azul tequilas. And like their commercials say,
if you can't find it at Binny's, it's probably not worth drinking.
From the Facebook photos, it doesn't seem like the Mark Wahlberg appearance was a planned event. It looks like Mark just stopped in to say "hey",
and take some pics,
and as a couple of women, I showed the photo to say,
stand around and look hot.

 
The tequila display made Mark look pretty small, but then someone looked up how tall he is and then it didn't seem so surprising.
Did you know that Mark Wahlberg is 5'8"? He's not much taller than those boxes of tequila.
I think the women in the room must've thought Mark was being disparaged by references to his height because this is what I heard next,
Even though Mark Wahlberg may have appeared shorter than usual next to the towering display of alcohol, he still managed to look as hot and as charming as ever.
Did You Know These 25 Famous Musicians And Bands Were From Illinois?
Did You Know These 25 Famous Musicians And Bands Were From Illinois?