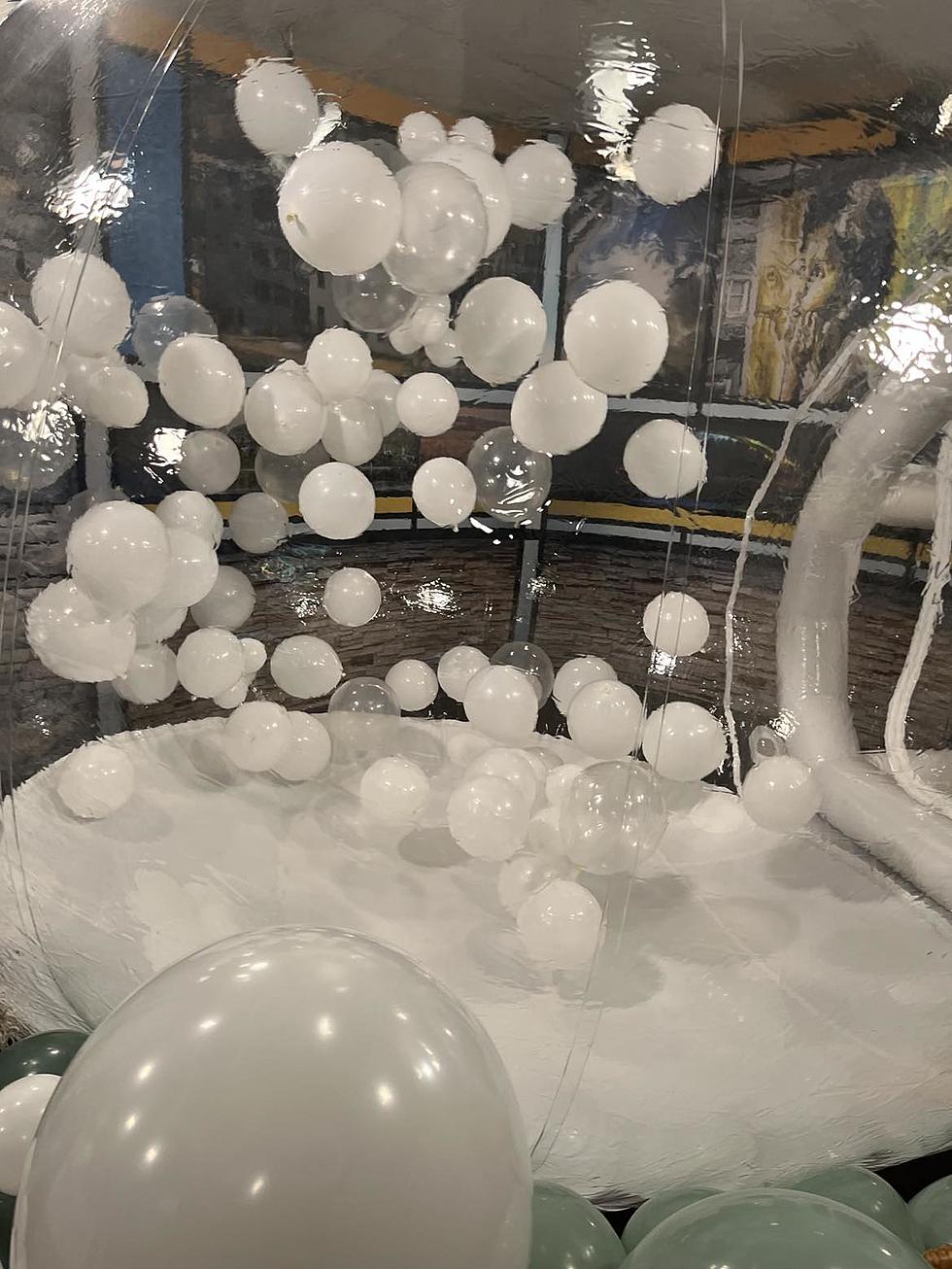 Illinois Mom Starts 'Bubble' Business Inspired By Her Daughter
TSM
Next time you're looking for the perfect addition to your kids' birthday party, consider a bubble dome and you can be dancing with balloons.
Let's start with the facts. I am not a bounce house girl.
I've never been one and I'll never be one.
When it comes to making sure my nieces and nephews are having a fun at a party, I'll do my best to make sure someone else is available to bounce in a bounce house with them.
A few times the task lands my way and I suck it up and go inside, but I do not like it.
I didn't think there was a different option.
Until I met Andrea from Bubble and Bounce Co. when she stopped by Good Day Stateline, and I was introduced to the 'bubble dome.'
Instead of the people bouncing around like in a bounce house, balloons do the bouncing in the bubble dome, and the people can stay put (if they want to.)
What's a Bubble Dome?
Bubble and Bounce Co. also has bounce houses you can rent, but I highly recommend adding the bubble dome to your order too.
It was pretty fun interviewing Andrea from inside, and it was fun to hear that she landed with this company because her daughter wanted something fun for her birthday and when Andrea looked for a place in the Stateline who offered bubble domes, she couldn't find any.
Bubble and Bounce Co. was born!
You can rent a dome for a party or just to feel like you're in a snow globe. It was pretty cool.
LOOK: The most famous actress born the same year as you
Many of the actresses in this story not only made a name for themselves through their collection of iconic performances, but also through the selfless, philanthropic nature with which many of them approached their stardom. In an age of flipping the script on societal norms, many of these actresses are using their voices and platforms to be advocates for those who are otherwise unheard.