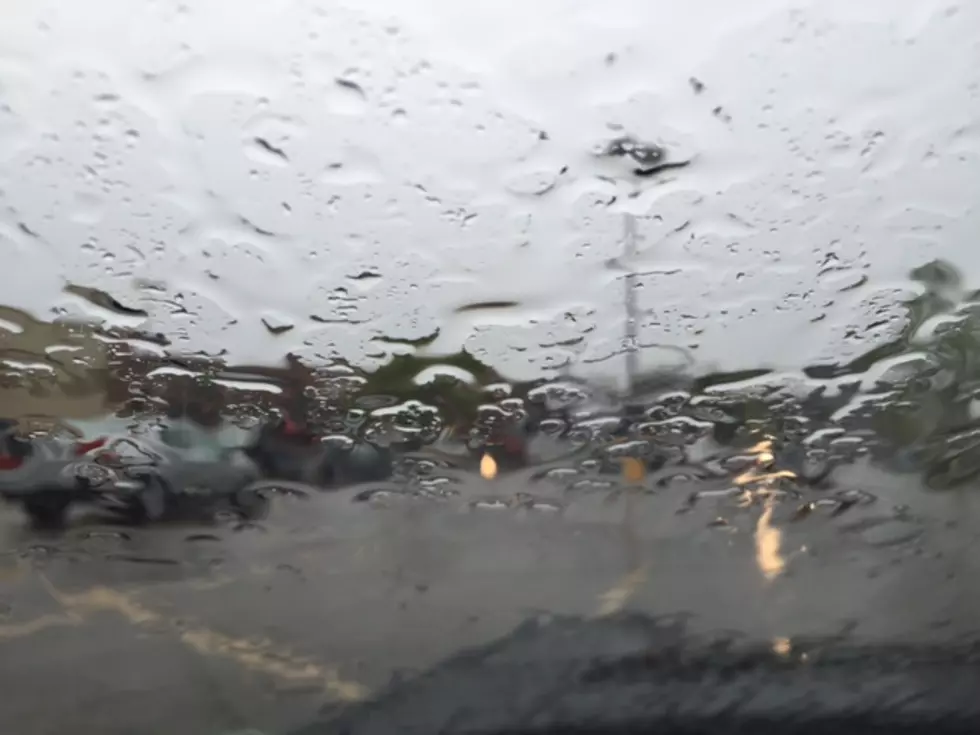 Illinois Residents May Soon Pay a Tax When It Rains
Bruce Mikells
If you think Illinois had a tax for everything, you're wrong!  A new tax is being proposed that will cost you money every time it rains. It's being called the 'rain tax.'
A new tax on rainwater is being proposed in Springfield, according to Illinois State Rep. Allen Skillicorn (R-East Dundee). Skillicorn, who strongly opposes the bill, is calling it the 'rain tax.' He posted information about the proposed new tax in a Facebook Live video last week. Click HERE to watch.
House Bill 825 would allow is non-home rule municipalities the ability to charge a fee to maintain their stormwater sewer system.
The measure would allow rain to be taxed by, as the bill states, allowing "stormwater utility charges to offset the cost of owning, maintaining, and improving local stormwater infrastructure. And it's a fee, so it's not tax deductible. It's also something a church would have to pay, businesses; it's also unlimited, so this theoretically, ten, fifteen years from now could be the biggest tax hike Illinois has ever seen.
If you have a large roof, or a long driveway, or a parking lot, you would be responsible for more taxes, under this bill, according to Skillicorn.
Rockford is a non-home rule community, and if passed, would be able to institute this new tax.
The bill states the following:
Amends the Combined Waterworks and Sewerage Systems Division of the Illinois Municipal Code. Modifies the definition of "sewerage system" to include storm water collection, treatment, and distribution infrastructure and disposal of storm water. Provides that charges a municipality may charge to inhabitants include storm water utility charges to offset the cost of owning, maintaining, and improving local storm water infrastructure.
The bill is sponsored by Chicago Heights State Rep. Anthony DeLuca (D).