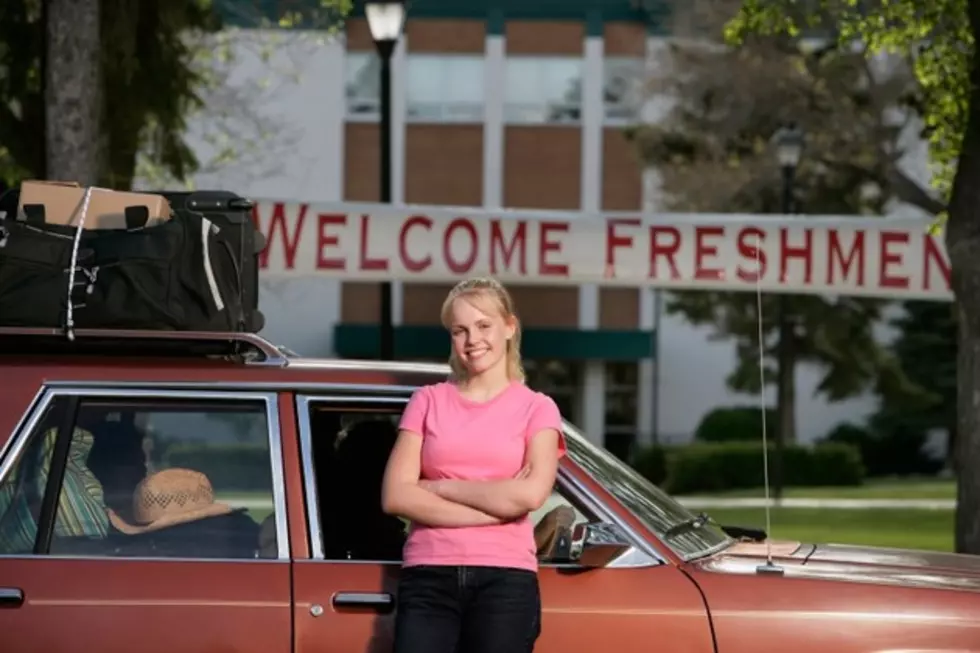 Illinois School Lands on 'Top College to Avoid' List
Thinkstock
Where did you go to college?
Once upon a time I was a junior in high school and had to start applying for colleges. I will tell you, it was a weird year.
I spent most of my childhood wanting to get an A+ in every class I took and school came easily to me.
However, once I started taking AP classes in high school, easy wasn't so easy anymore. That's when I started getting really stressed out and then when I started applying for schools and didn't get into my top choice, Northwestern University, basically just told my parents I wasn't going.
Eventually I did go to college, I went to Drake University in Des Moines, Iowa, but it just wasn't the same as what I thought it would be like to go to my dream school.
Neither one of those schools made the 'Top Colleges to Avoid in America,' list, but there is a school nearby that landed in this slideshow.
Apparently we should not go to the 'School of the Art Institute of Chicago.'
Why?
Four years here will set you back a whopping $230,000 – and the return of the investment is pretty dismal. In fact, after 20 years of work, an average student will still find themselves $25,000 in the minus.
That doesn't sound so wonderful.
Where did you go to school?
LOOK: The Mansion Michael Jordan's Alimony 'Built' Sells for Big Discount
The ex-wife of Chicago Bulls great Michael Jordan, Juanita Vanoy Jordan sold her Georgian-style mansion in Chicago's River North for a big loss.
LOOK: Here is the richest town in each state
Just saying the names of these towns immediately conjures up images of grand mansions, luxury cars, and ritzy restaurants. Read on to see which town in your home state took the title of the richest location and which place had the highest median income in the country. Who knows—your hometown might even be on this list.