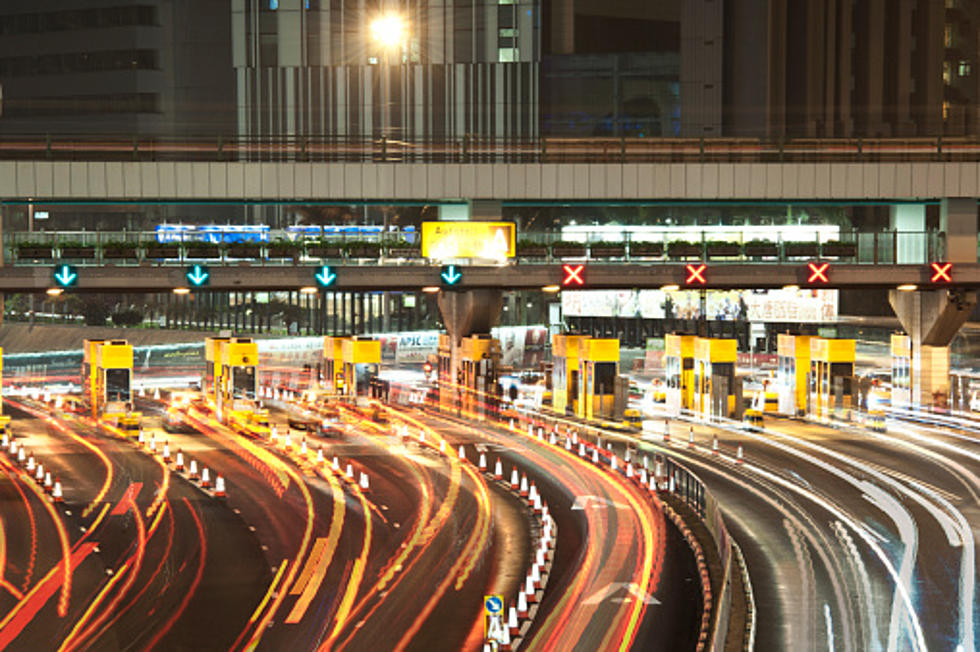 Illinois Spent $20 Million On Toll Machines That We Don't Use Now
Getty Images
There's a term for a possession which its owner cannot dispose of and whose cost, particularly that of maintenance, is out of proportion to its usefulness.
Any guesses?
Here's another way to describe that term: a possession that is useless or troublesome, especially one that is expensive to maintain or difficult to dispose of.
If you guessed this, congratulations:
Over 100 Of The Illinois Tollway's Fancy Automatic Pay Machines Have Gone From "Must-Have" To White Elephant
Back in 2017, the Illinois Tollway board grabbed up over 100 toll collection machines at a cost of $20 million because the old-school basket-style change collectors were out of date and too pricy to fix.
Now those machines are in permanent storage because of worries that the toll-paying Illinois public could touch them and end up spreading COVID-19.
The machines collected nearly $20 million during four years of operation, roughly making their purchase and maintenance costs a wash. But the Daily Herald reported 80 out of 110 machines didn't provide change to drivers paying cash, which over the years tallied an estimated $463,992.
The State Says They've Got No Plans To Ever Use The Machines Again
So we dropped $20 million, used the machines for between 3 and 4 years (depending on the machine's location), made about $20 million off them to break even, screwed some toll-payers out of almost half a million dollars, then chucked the machines into perma-storage.
Another bright moment for the Illinois Tollway, just one of many. IllinoisPolicy.org:
Even at the tollway's start in 1968, lawmakers promised tolls would be temporary. Politicians promised tolls would pay for the highway system's construction, and they would be "toll free in '73" when gas taxes would cover maintenance.

That never happened and turned out to be one of the state's biggest broken promises.
The 25 Funniest Google Reviews of Illinois Jails
Why do jails, prisons, and correctional facilities need to be reviewed? Apparently, to make people laugh.
How Many in America: From Guns to Ghost Towns
Can you take a guess as to how many public schools are in the U.S.? Do you have any clue as to how many billionaires might be residing there? Read on to find out—and learn a thing or two about each of these selection's cultural significance and legacy along the way.