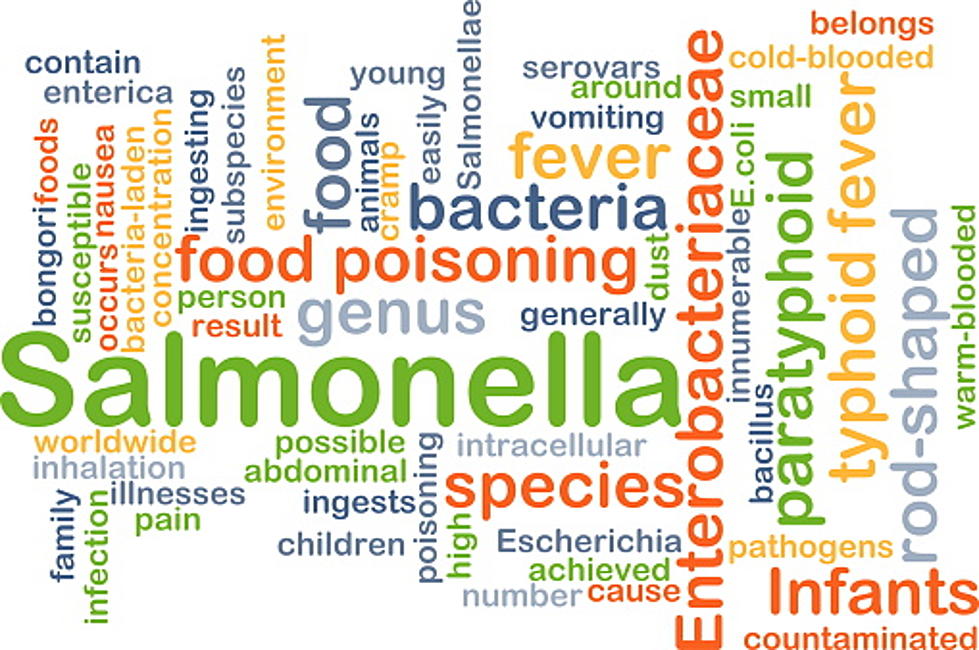 Illinois, Wisconsin Cases Climb In Multi State Salmonella Outbreak
Getty Images
Earlier this week, we told you about the multi-state Salmonella outbreak, and how of the 29 states reporting cases of Salmonellosis, Illinois had the third most behind Texas and Oklahoma. Those numbers have now grown.
As of this morning, the Centers For Disease Control and Prevention (CDC) is reporting that the current Salmonella outbreak has spread to 35 states, and over 420 cases.
Illinois Has More Cases Reported And So Does Wisconsin
Illinois has dropped from the third-most cases to the fourth-most, but we've still added 5 more than we had earlier in the week for a total of 28 cases, while Wisconsin's total sits at 10 cases. The rest of the Midwest's numbers look like this:
Iowa: 1
Indiana: 1
Missouri: 5
Michigan: 6
Kentucky: 9
Minnesota: 20
Overall, there have been over 400 cases reported nationwide. 66 of those have required hospitalization, but luckily no one has died thus far.
One Of The Biggest Problems With This Outbreak Is Identifying Its Origin
One of the first things you notice when you visit the CDC's website and the page devoted to this outbreak are these words:
A specific food item has not yet been identified as the source of this fast-growing outbreak. If you have symptoms of a Salmonella infection, talk to your healthcare provider and report your illness to your health department to help investigators solve this outbreak.
How Do You Know That You've Got Salmonellosis?
The CDC says that you should get in touch with your healthcare provider right away if you find yourself with any or all of these symptoms:
Diarrhea and a fever higher than 102°F
Diarrhea for more than 3 days that is not improving
Bloody diarrhea
So much vomiting that you cannot keep liquids down
Signs of dehydration, such as:


Not peeing much
Dry mouth and throat
Feeling dizzy when standing up
KEEP READING: See 25 natural ways to boost your immune system
32 Stunning Google Maps Pics Show Just How Much Downtown Rockford Has Changed
Changes to downtown Rockford in a little over 10 years.