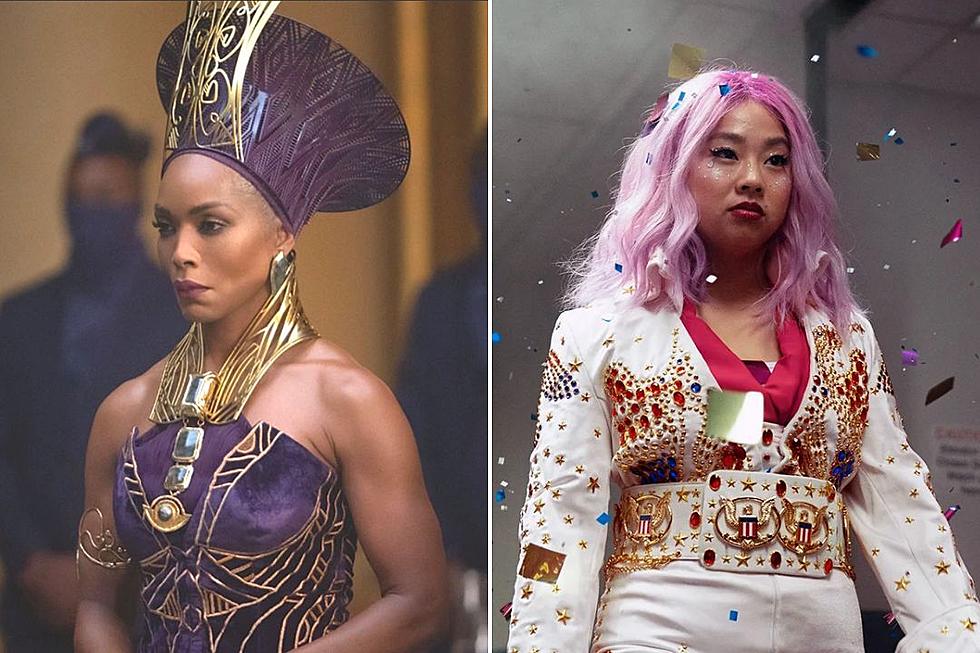 Fans Say Angela Bassett and Stephanie Hsu Were Robbed at the 2023 Oscars
Credit: Disney / A24
After scoring her first Academy Award nomination 30 years ago as Tina Turner in the film What's Love Got To Do With It?, many fans were expecting Angela Bassett to claim her first Oscar for her role in Black Panther: Wakanda Forever. However, that wasn't the case Sunday night (March 12).
The word "ROBBED" trended on Twitter after the Best Supporting Actress award went to first-time nominee Jamie Lee Curtis for her role in Everything Everywhere All at Once.
In fact, many fans also believed Curtis' co-star Stephanie Hsu was also robbed in the Best Supporting Actress category for her breakout performance in the multiversal family drama.
READ MORE: Kevin Feige Reveals Why Marvel Did Not Recast Black Panther
As for Bassett, the actress had long been considered a frontrunner for the category since she had scored several other award show wins this year, including a Golden Globe and an NAACP Image Award.
When Curtis' name was announced, many online claimed that Bassett looked upset or hurt by her loss.
"They really robbed angela basset out of another #Oscar," one person tweeted.

"ANGELA BASSETT AND STEPHANIE HSU JUST GOT ROBBED, YOU WILL CRUMBLE @TheAcademy," another upset fan wrote.

"I am genuinely so mad rn stephanie hsu was absolutely ROBBED there is no way you watch everything everywhere all at once and decide JAMIE LEE CURTIS is somehow the standout of that film. im so freaking mad, she absolutely did NOT deserve that," another tweeted.
See more reactions to both Bassett and Hsu's losses, below. Warning: Some tweets may contain strong language.
Even though Bassett did not win Best Supporting Actress this year, she remains history-making for being the first actor of actress to be nominated at the Academy Awards for their work in the MCU.
2023 Oscars Red Carpet Fashion Photos
See celebrity fashion photos from the 2023 Oscars red carpet.