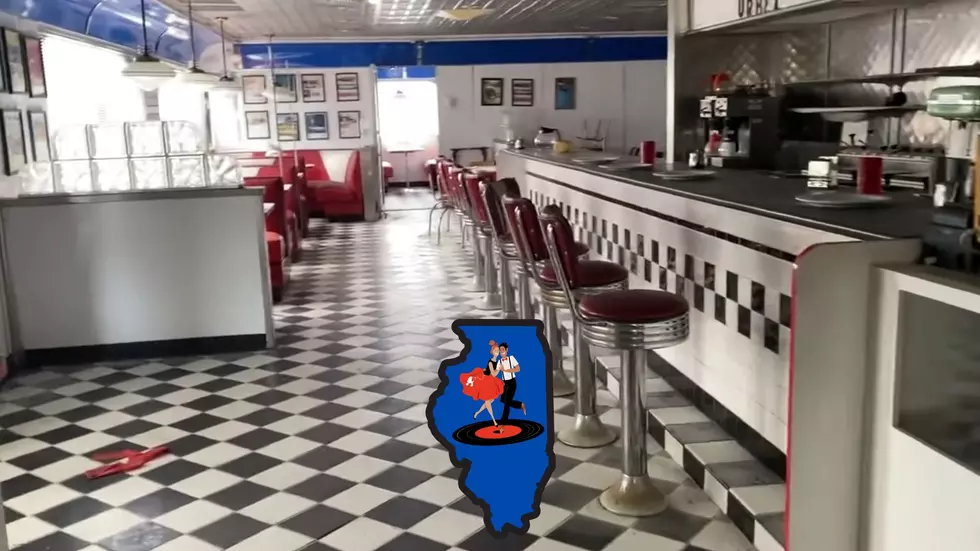 Forgotten Illinois 50's-Themed Diner Has Been Vacant for a Decade
decayingmidwest via YouTube/Canva
Most abandoned locations tend to see decay rather quickly once they're emptied out. That's not the case for a forgotten 50's-themed diner in Illinois that's still in decent shape after more than a decade of being forgotten.
The YouTube channel Decaying Midwest investigated this lonely diner in the past year and they wouldn't give out the location except to say that it's "somewhere in Illinois". Based on a conversation on the Illinois sub-Reddit, I have to wonder if this place was in Jacksonville? This is just me guessing. The video description says it's been closed since 2012.
The bones of this diner are still in pretty good shape considering. Gotta love the retro 1950's automobile articles they put on the walls.
Used to love these corner tables where it was a challenge if you were the one sitting next to the window then had to find a way to escape when urgent...ahem...needs arose.
Nothing gets you in the mood for a great meal like a "what happens if you choke" poster. Thanks state of Illinois.
I'll take that daily early bird bacon special. Coming right up. Oh, wait...
I have no idea why this diner didn't succeed. When it looks this good after so many years have passed, I bet it was great back in its heyday.
The video walkthrough that Decaying Midwest did is worth checking out if you haven't seen it before. A retro diner that's seen better days, but could probably be made into something cool with enough effort by somebody.
Secluded Illinois Cabin on the Trail of Tears in Shawnee Forest