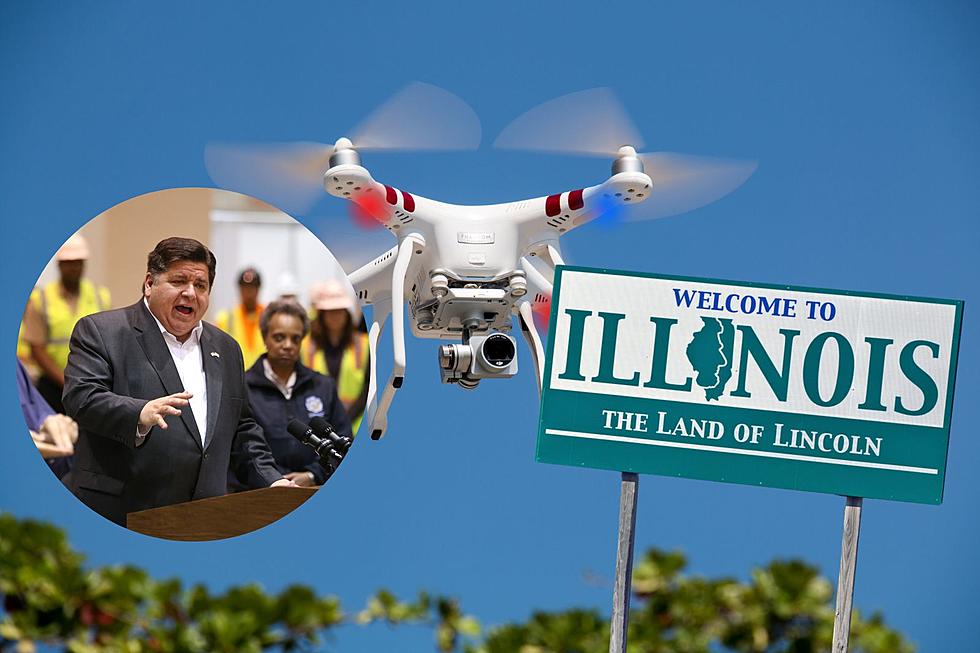 Illinois Governor Signs Law To Let Police Watch You With Drones
Canva
Police in Illinois are allowed to use drones to watch you and crowds gathered at special and public events after Illinois Governor JB Pritzker signed the bill into law.
The reason this law was even drafted and passed in Illinois is a sad and tragic story but the purpose behind it is a really great one.
2022 Highland Park Shooting In Illinois
During a 2022 Independence Day parade in Highland Park, Ill., seven people were killed and 48 others were injured when 21-year-old Robert Eugene Crimo III started shooting.
Among the dead were the parents of a two-year-old boy, grandfathers, and other community members were part of the seven that were killed. This horrific mass shooting led members of Congress in the state of Illinois and Gov. JB Pritzker to allow police to use tools to help keep people safe.
Gov. Pritzker signed off on 725 ILCS 167/5 which officially went into effect on June 16th this year.
Illinois Police Use Drones To Watch Crowds At Events
Ahead of last weekend's Mo.Live! 2023 parade and scheduled events, the Moline Police Department announced that their drone would be in use to monitor crowds.
Moline police officials said in the announcement,
"This law intends to enhance public safety operations in response to the deadly July 4, 2022 attack in Highland Park, Illinois. Drones may now be used to monitor large events to such as Mo.Live! 2023, which is taking place this weekend."
Section 15 of the state law does require advanced public notice of planned drone use at least 24 hours before the event. The Moline Police Department had signs posted letting people know that a drone was being used for the purpose of real-time monitoring of participant safety and that the drone was flown in accordance with FAA safety regulations.
Moline Police Show Kids How They Use The Drone To Keep People Safe
During Mo.Live! 2023, drone Officer Hoodgerwerf was using a drone as an extra layer of security. While he was flying it, a child named Rainer got to see the drone in use first-hand.
This law is a really good one. Thank you, Moline Police Department for your commitment to keeping the community safe.
57 Reasons Why Growing up in the Quad Cities Was the Best
Here are just a few of the reasons that made growing up in the Quad Cities awesome.
Old Elementary School Turned into "Old School Pizza"
You've never seen a school this cool!