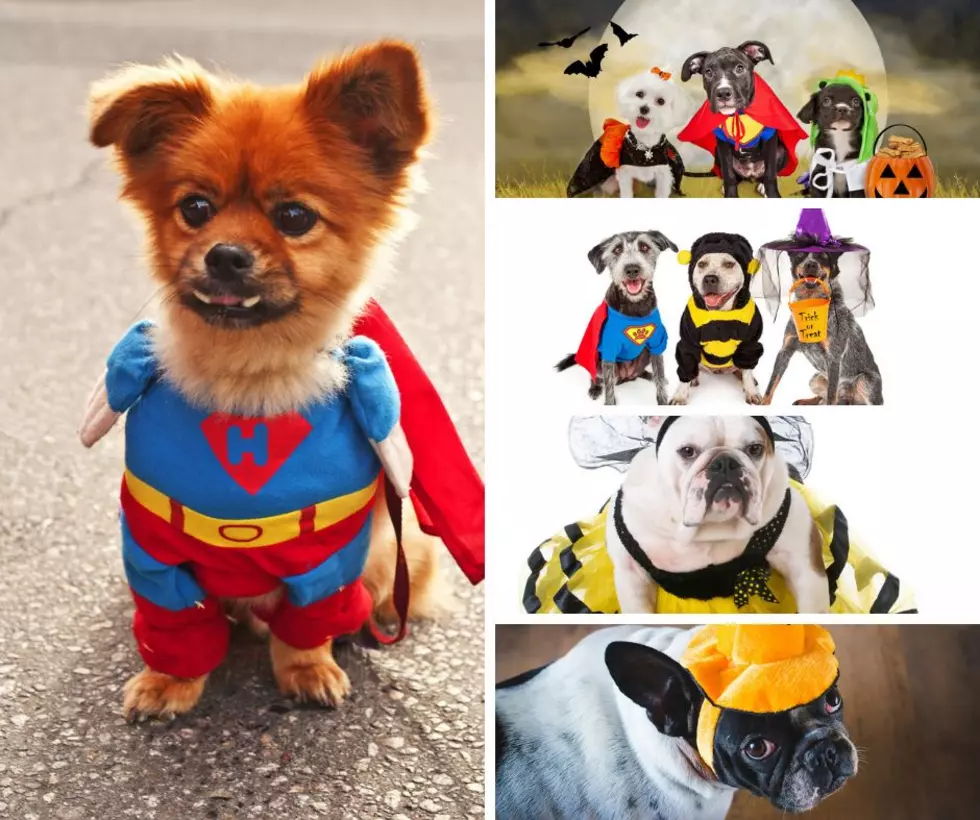 Animal Lovers Are Excited About WI Halloween Themed Pet Event
Canva (Halloween Pet Event In Wisconsin)
Everyone loves Halloween including your pets, so bring them to the special event for animals in Wisconsin.
One Of The More Popular Holidays In The Midwest Is Halloween
I've always been a big fan of Halloween but when I was young it wasn't a big deal. Your parents would buy you a cheap costume and you would go trick or treating. If you were lucky, they would take you to a party or maybe a haunted house the night.
Nowadays, Halloween has become a major holiday. You pretty much celebrate all month. In my opinion, it has moved up to number two right behind Christmas for the ultimate celebration. There are so many fun events and multiple chances to wear your costume too.
Halloween Is Fun For The Whole Family Including Pets
Most people of all ages love to celebrate Halloween, even your pets. Many animal lovers will purchase costumes for their best friends too. Is there anything cuter than a dog or cat wearing a funny outfit? Of course, you have to take them out to show off their holiday look. Here's the perfect event.
Milwaukee To Host Halloween-Themed Pet Parade
Here's a great chance early in the season to show off your pet in their special Halloween costume. It's the Brady Street Pet Parade in Milwaukee. Seriously, it's a real thing and sounds like a great time.
Details For Brady St Pet Parade and Art Walk In Wisconsin
Sunday. October 2nd
11 am to 4 pm
All-ages
Pet friendly
Parade
Vendors
Music
Live art creation
East Brady Street in Milwaukee
Prizes
Face Paint
Student Art Projects
Sidewalk sales
Giveaways
Pet photo opportunities
Benefits Wisconsin Humane Society
Tickets $15 (includes free shirt) HERE
For more info, HERE
Contests

Best costume
Best pet/owner lookalike
Best trick
Residents can bring their pets to Brady Street for the festival and join in on the parade.

 

The contests will give out 1st and 2nd place prizes.
SWEET: Here are the most popular Halloween candies
25 Scaredy Cat-Approved Halloween Movies