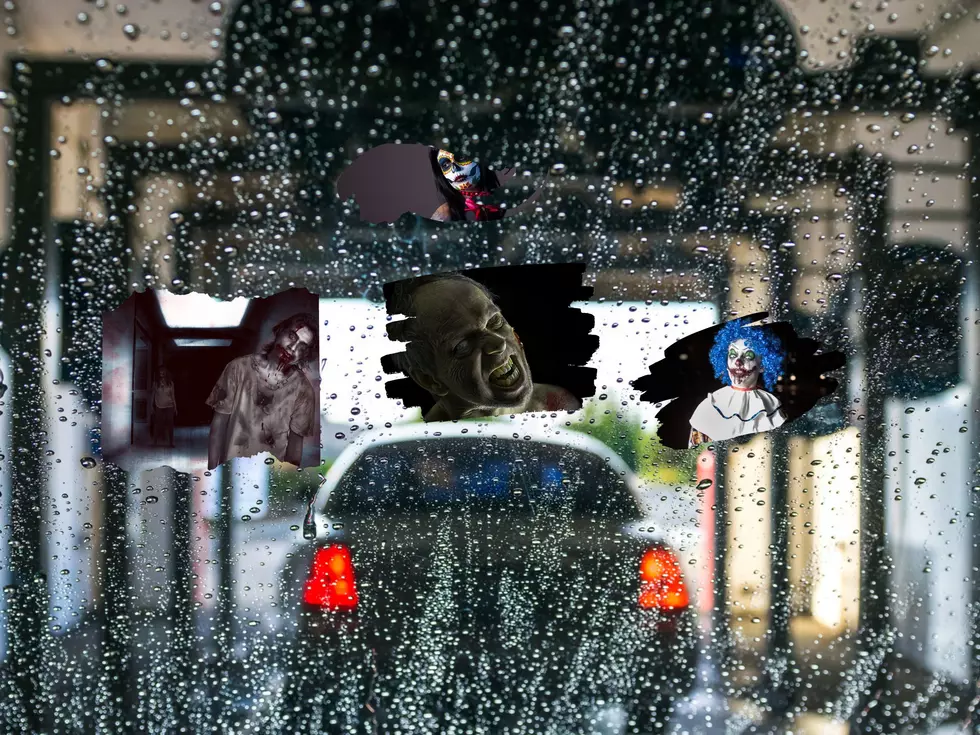 New Kind Of Halloween Fun With Haunted Car Wash Coming To IL & WI
Tunnel Of Terror Haunted Car Wash In Illinois & Wisconsin
Finally, the haunted car wash is coming to Illinois and Wisconsin to scare the clean car out of visitors.
Different Kinds Of Haunts Are Available In Illinois And Wisconsin
When I was a kid and first going to haunted houses, there wasn't a lot of variety. They were basically set up in old abandoned buildings. Nowadays, there are all sorts of different kinds and styles. To name a few, you've got...
Another Haunted House Option For This Halloween
This year, there's a new option to get your scare on during the Halloween season. It's the Tunnel of Terror haunted car wash. Driving through just a normal every day one is frightening enough. Now, add ghosts and monsters. The interior of many cars will probably need some extra special cleaning.
Details About The Tunnel Of Terror Haunted Car Wash
According to tommy-express.com,
This October, head to your closest Tommy's Express for a haunted car wash that will scare the socks off your entire vehicle.

 

Prepare for the scare in a tunnel unlike no other!
The car wash business haunted house started at just one of its locations but has turned into a big thing and an annual event at many of the franchises. This year Wisconsin and Illinois are joining in on the Halloween fun.
Tunnel Of Terror Haunted Car Wash Locations
For more info about the Tunnel of Terror, HERE. If you want to find out more about fun Halloween events and activities, HERE.
Century Old Mansion Might Be Illinois' 'Spookiest Haunted House'
10 Illinois Ghost Tours That Guarantee To Scare Your Pants Off