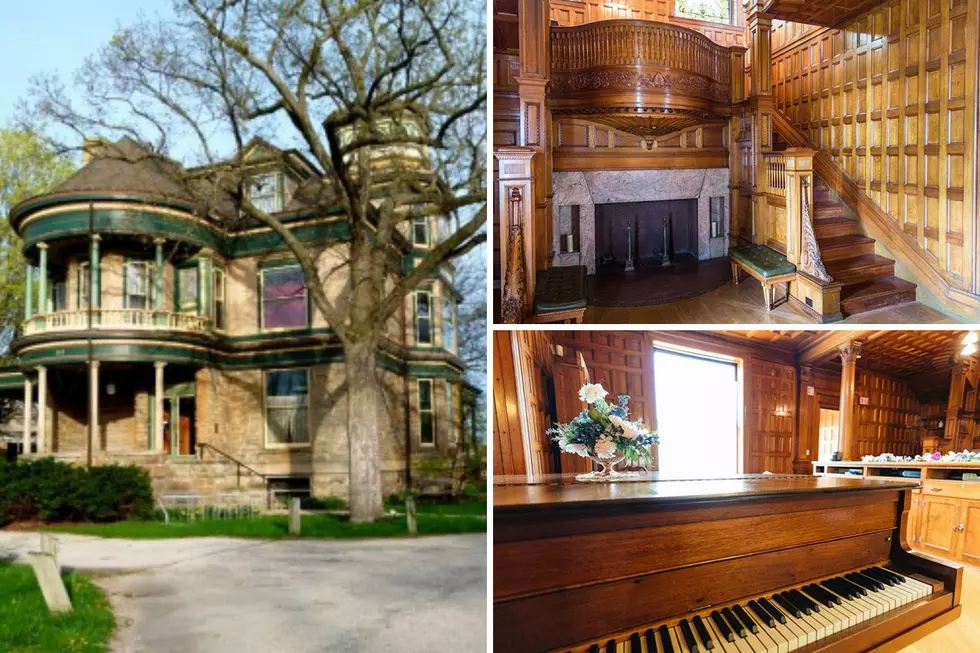 Take a Walk Through Time in One of Illinois' Grandest Mansions This Holiday Season
GoRockford and Burpee Museum of Natural History via Facebook, Canva
When the Barnes Mansion was built in Rockford, Illinois in 1893, it was the grandest home of its time and THE gem of the city's social scene. Many fabulous parties were thrown there by Williams Fletcher Barnes and his family,  and everyone who was anyone in Rockford used to hang out there.
The mansion located next to the Burpee Museum of Natural History in Rockford features 15 rooms, hand-carved cherry paneling, a reception area, and more, and all of it has been beautifully preserved and maintained in the last 129 years.
While the Barnes Mansion is not typically open to the public, more tour opportunities were just added to the calendar for this November and December, and we HAVE to take advantage of them!
The upcoming tour dates are:
Friday, November 25, 2022: 10:30 - 11:30 a.m. or  2:00 to 3 p.m.
Saturday, December 3, 2022: 10:30 to 11:30 a.m., 12 to 1 p.m., or 3 to 4 p.m.
Tickets are $17 each for adults 13 and over, $15 for kids ages 4 to 12 years old, and preregistration is required, here. 
A Word of Warning About the Barnes Mansion
While I do not know if the Barnes Mansion will be decked out in holiday decor for these tours, I can tell you that encountering some spirits is a strong possibility, and I'm not talking about alcohol here.
The Barnes Mansion is often considered one of the most haunted places in Rockford, and many past employees of Burpee Museum have reported hearing strange music or feeling like they were being watched inside the mansion.
One guest captured these photos during her visit to the Barnes Mansion over a year ago...
For the record, I am not saying you shouldn't tour the Barnes Mansion due to its paranormal history, I'm just warning you to have your camera ready...just in case.
Looking for more fascinating things to do with your family over the next few months? Here's some great options to add to your list...
Galena, Illinois: One of America's Very Best Christmas Towns
Wouldn't you know it, the most magical time of year also happens to be when this old-fashioned town looks its best.
10 of the Best Road Trips to Take When You Need to Escape Illinois This Winter