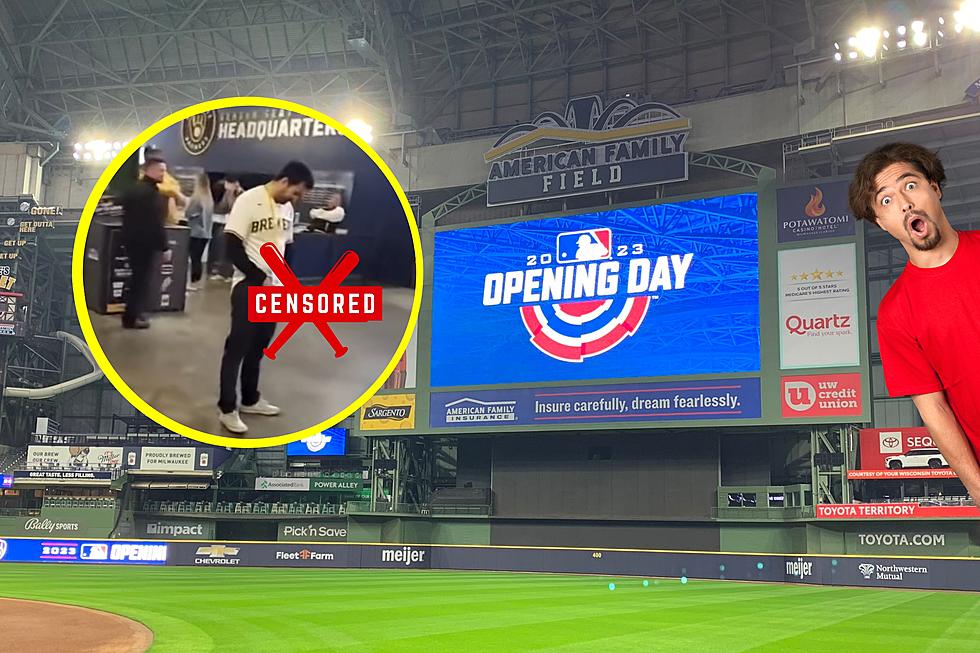 Hammered Milwaukee Brewers Fan Whips It Out, Urinates In Stadium's Concourse [WATCH]
Ryan Juntti, Best of Minnesota, Canva
Baseball stadiums are a great spot for catching a ball game, there's no arguing. From the moment you walk through the ticket gate you know you're not far from a delicious hot dog, a cold beer, and a good time.
It's a space where you're bound to encounter diehard fans who tend to get a little crazy and might do some pretty weird things.
Here are just a few of the things you might see fans doing inside a baseball stadium:
It never fails, there are always a handful of guys who insist on painting their faces or chests with the team's colors. They're usually wearing a matching outfit, complete with team logo socks and shoes.
There also likely responsible for leading the chants and cheers around the stadium throughout the game. If you can't see them you'll hear them, their voices carry like a ball hit to deep left field.
There are also several groups of friends who bring their own food and drink to enjoy before the game, but it's not your typical ballpark fare. They have a full-on party zone, complete with grills, a game of bags (cornhole), those bag chairs, and bangin' music. The setups can be pretty impressive and well thought out.
Then there's the group of fans who take their fandom to the next level by dressing up in full costumes, usually as old-school professional wrestlers or "blind" umpires. Depending on the party's purpose, you might even see a group of grown men dressed as superheroes. It's a little weird, but also kind of awesome.
There's always one person who takes things a little too far.
There is one thing you definitely would never expect to see at a baseball game, it happened at American Family Field in Milwaukee, Wisconsin on opening day.
The good news is, the Brewers crushed the New York Mets a whopping 10-0, the bad news is what happened in the concourse following the game. Someone set the bar for "Drunk guy decisions" extremely high from the get-go.
See More: Milwaukee Brewers Get Roasted For Hilarious Home Opener Blunder
Unlucky fans spotted a man urinating in the concourse. No, not in the restrooms not tucked away in a corner, right out in the middle of the concourse. And, let me tell you, that dude must have held his pee for a really long time.
You can see a very raw video of the pee geyser here or, in an effort to not need to bleach your eyeballs, here's a lets "OMG" video.
There's no word on what happened to Captain Monster Bladder but judging by the looks of the nearby ballpark employee, I'm guessing he was kindly asked to leave the stadium... with his pants zipped.
KEEP READING: Here are 50 of the most famous sports goofs
QUIZ: Can you identify 50 famous companies by their logos?
How well do you know the logos of 50 of the world's most famous companies? Keep scrolling to see if you can guess which icon belongs to which brand.