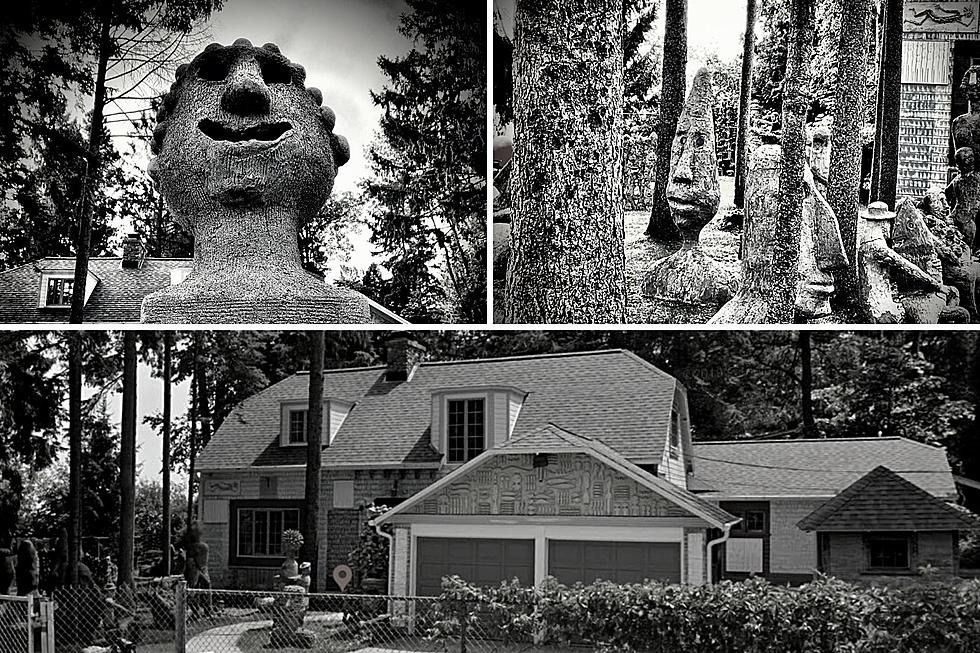 Why Is One Wisconsin Community Trying to Save a 'Witch House'?
Google Street View, Terry Murphy via Facebook, Canva
The community of Fox Point, Wisconsin has been rallying to save a unique home that was once called a 'witch house' and was added to the National Register of Historic Places in 2005.
History of Wisconsin's Mary Nohl House
I follow a lot of different Wisconsin groups on Facebook, and lately, I have seen a lot of postings about this Mary Nohl House that is located in the Milwaukee suburb of Fox Point. So, what is so fabulous about this particular house that has so many people talking about it? That's a tough question to answer directly.
Firstly, the Mary Nohl House has a pretty bizarre history. Mary Nohl was an artist who turned her lakefront home and the grounds surrounding it into a work of art during the 1960s. She is often considered one of the most important artists in Milwaukee history, and her sculptures have left people talking for decades. Most of that talk is good, but some of it is not...
The Art of Mary Nohl
I'd be lying if I said Mary Nohl's work was my cup of tea, but I can appreciate it the artistry and uniqueness of it. Here is some of the art you can still see outside the Mary Nohl House in Fox Point, Wisconsin...

The Future of the Mary Nohl Art Environment
After Mary Nohl passed away in 2001, she gifted her home and art collection to the Kohler Foundation, who then transferred ownership to the John Michael Kohler Arts Center in 2012 to care for and preserve it. Since taking ownership, the JMKAC has spent over 3.6 million dollars to restore the home and grounds. They also moved a lot of her art pieces to a site in Sheboygan County, but now they are asking the Village of Fox Point to "consider the creation of a cultural overlay district for the Nohl property" which would allow local community members, educators, and artists to access the site. Some neighbors are for this proposal, while others are against it and want the integrity and history of the site to remain untouched. The Fox Point Village Board will be voting on the proposal this month, so we'll just have to wait and see.
To read more about the Mary Nohl Art Environment click here.
Check Out This Almost-Forgotten Town in Wisconsin That Still Has Old-World Charm
Blink and you might just drive by this gem and never know it.
25 Famous People You Didn't Know Were From Wisconsin
Check out this list of celebrities from the dairy state.