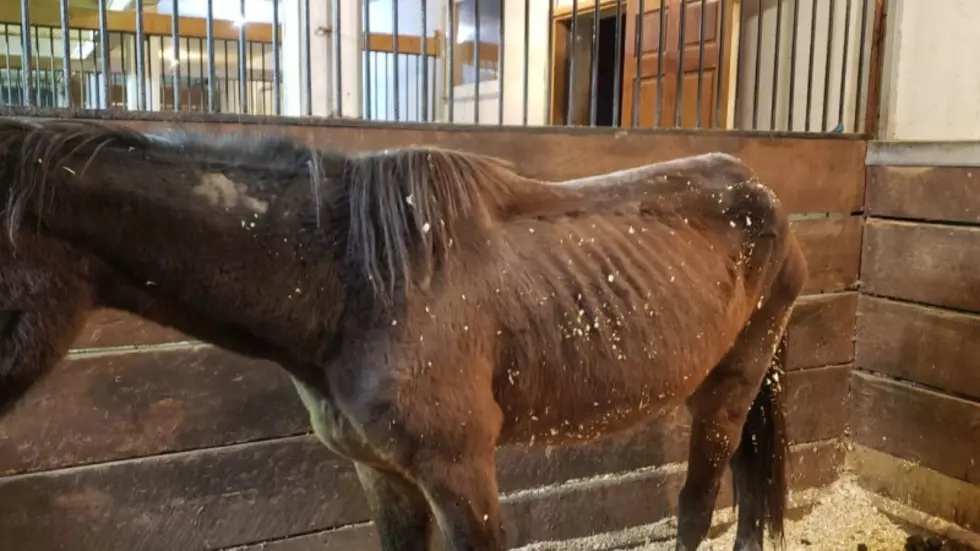 Marengo Horses Found Dead, Owner and Caretaker Arrested
HARPS
McHenry County Animal Control found two dead miniature horses and several others severely malnourished.
Animal Control officers were on the property, which is also used as a dog breeding operation, Thursday (11/21) to perform a verification of vaccine records and that's when they found the emaciated horses.
Hooved Animal Rescue & Protection Society (HARPS) in Barrington Hills was brought in and discovered two dead miniature horses that appeared to be starved. Five additional horses were found, severely malnourished but alive, according to wgntv.com. The owner, from Elgin and the caretaker, from Marengo, were both arrested.
The malnourished horses are now in the care of HARPS and are expected to survive.