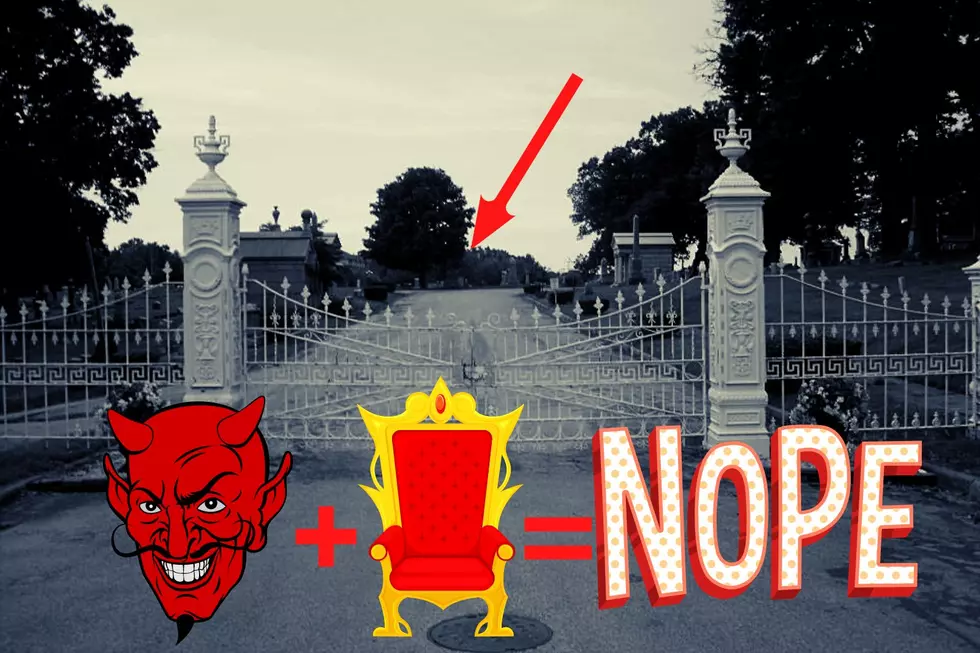 Eek! This Illinois Cemetery is One of the Most Haunted in America
Greenwood Cemetery, Decatur, Illinois Tour Facebook/Canva
Some people can walk into a cemetery at night that they know is haunted and remain completely calm, but probably not this one.
Life Rule - No Haunted Cemeteries
If that's not one of your life rules, then you just found the perfect destination for Halloween. This cemetery is among the most haunted places in Illinois and some will tell you it ranks among the scariest places in the United States.
Greenwood Cemetery in Decatur, Illinois
Stories from past visitors include hearing horrifying screams, restless souls of civil war soldiers, unexplained ghost lights, sightings of other-worldly funerals, a crying bride-to-be who died just before her wedding, and a strange chair that can grant wishes and end your life as you know it.
The Greenwood Cemetery at 606 S Church Street in Decatur, Illinois has a long history, starting in the 1800s, as a place Native Americans buried their dead. Many Civil War soldiers are buried here, and that section of the cemetery is where most of the ghostly activities are reported.
Another section of Greenwood is where you'll find the most talked about item in the entire cemetery. The Devil's Chair. You can have a seat in this concrete chair-like structure and make your deal with the Devil.
Get anything you want for seven years. At the end of the seventh year, the Devil comes to claim your soul.
No thanks, I'll stand.
What is a Devil's Chair?
Those unwise enough to sit in them are variously said to hear spirits; to see the Devil; to invite misfortune, tragedy or mental illness; or to gain their desires, though often at the expense of exchanging their souls. Some Devil's chairs, apparently, even enable you to travel back through time.
According to The Serpent's Pen blogger David Castleton, these strange cemetery seats started appearing in the 19th century and they weren't for some macabre reason, these 'mourning chairs' were for people to sit when visiting their loved one's grave.
If you're heading out to Greenwood Cemetery in Decatur, this video below will show you how to get to the chair where you can willingly give your soul to the devil.
Click HERE to have all of the best haunted stories from 97zokonline.com sent straight to your inbox.
LOOK: Abandoned Home In Illinois Dubbed Death House For Good Reason
The history of this abandoned home is filled with death.