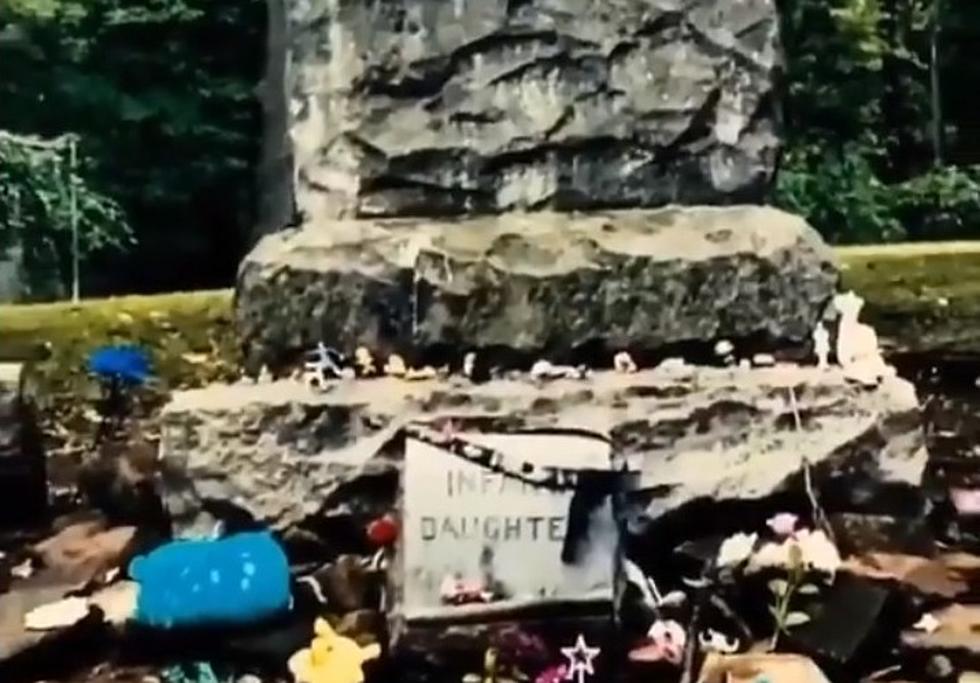 'The Most Haunted Place in the World' is in Illinois and it's Terrifying
markymarxofficial via Instagram
That's some high praise when you think about it, right?
When you consider the entire globe, Earth, and all of its places, a spot in Illinois is considered the "Most Haunted Place in the World."
Don't take it from me, take it from the folks who created the website, bachelors-grove.com.
The website says "Bachelor's Grove Cemetery is well known as one of the most haunted places in Chicagoland. This small desecrated graveyard has more unexplained paranormal activities than any other cemetery worldwide."
They mention the "Madonna of Bachelor's Grove," and an incident of which the ghost in all her glory was photographed. See for yourself.
Still not sold? Well, another website devoted to Bachelor's Grove Cemetery has been keeping a detailed list of the activity that has occurred over the years including the infamous Madonna also known as Mrs. Rogers.
There are rumors of blue lights, red lights, disappearing homes(!?!?!) a phantom dog, and the terrifying tale of The Hooked Maniac.
The real question though, how is this the first time I've heard of Bachelor's Grove Cemetery?
Living in Rockford, we all know about Blood's Point Road, the Bride of Kennedy Hill, and more but this place might be the creepiest and haunted place in America.
I'm going to stop short of saying "the world" but I mean, demon dogs and maniac ghosts with shotguns chasing you off the premises is more than enough for me to give Bachelor's Grove the title of Most Haunted Place in Illinois for sure.
If you want to check out Bachelor's Grove Cemetery for yourself, it's located at 5900 Midlothian Turnpike in Midlothian, about 90 minutes from Rockford.
How Many in America: From Guns to Ghost Towns
Can you take a guess as to how many public schools are in the U.S.? Do you have any clue as to how many billionaires might be residing there? Read on to find out—and learn a thing or two about each of these selection's cultural significance and legacy along the way.
10 Roadside Stops in Wisconsin You Must See This Summer