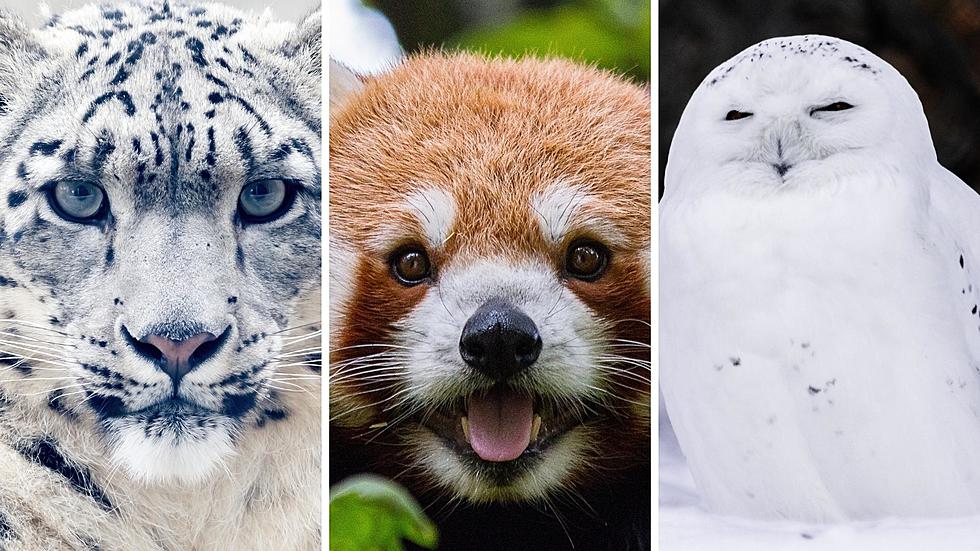 New Wisconsin Zoo & Adventure Park Has Some Unusual Residents You Can Visit
Canva
We're always pretty excited when a new zoo opens to the public because you have the opportunity to see wildlife you've never seen before!
A new Wisconsin zoo doesn't just have your typical animals like monkeys, giraffes.  NEW Zoo & Adventure Park in Suamico, about 13 miles north of downtown Green Bay, gives you the chance to visit animals you will fall in love with!
Along with the beautiful animals, they offer an Adventure Park with ziplining, rope courses, and rock climbing.  So there's a little bit of everything for the entire fam!
Lynx siblings are probably one of the prettiest animals you'll find here!  Did you know their feet are built like snowshoes?  Crazy, right!
They have wide paws with extra fur between their toes helps distribute their weight, so they're less likely to sink into the snow. - NEW Zoo
Never thought you'd get to see a porcupine at a zoo, huh?  Well, NEW Zoo shares pictures of Buttercup often!  She has made it on the news many times already, too.
One of the most popular stops is the Penguin Exhibit. You can say hello to African penguins and the South African shelducks while you're passing through!
I love watching penguins just waddle around with each other socializing, it's just kinda fascinating to see these loving, yet angry looking animals interact.
There are many trails you can walk through to find different exhibits! On the Australia trail you'll find Japanese Snow Macaques, Emus, Snow Leopards, and Macaws.
If you love Harry Potter, you're going to love this snowy owl at NEW Zoo!  Fun fact: it's North America's heaviest owl, weighing in at up to 4 pounds.
On top of visiting the animals, you can take educational tours and join creature camps!  Get up close and personal with some of the coolest animals at their exhibits.
The NEW Zoo Education Department aims to foster an awareness, understanding, and appreciation of living organisms and natural environments. - New Zoo
There's so much to experience at NEW Zoo & Adventure Park! It's also only $11 for adults and $8 for children to get into the zoo, so you don't have to pay an arm and a leg to get in - the animals wouldn't, though. They're located at 4378 Reforestation Rd, Green Bay, WI 54313.  Find tickets here!
Babies of Illinois' Summerfield Zoo Are Ready to Meet Your Babies
A trip to the zoo to see the animals is always a highlight to my family's summer. This year, Belvidere's Summerfield Zoo has many baby animals you need to see.
Eight Wisconsin Hikes That Will Immerse You In the Beauty of Fall