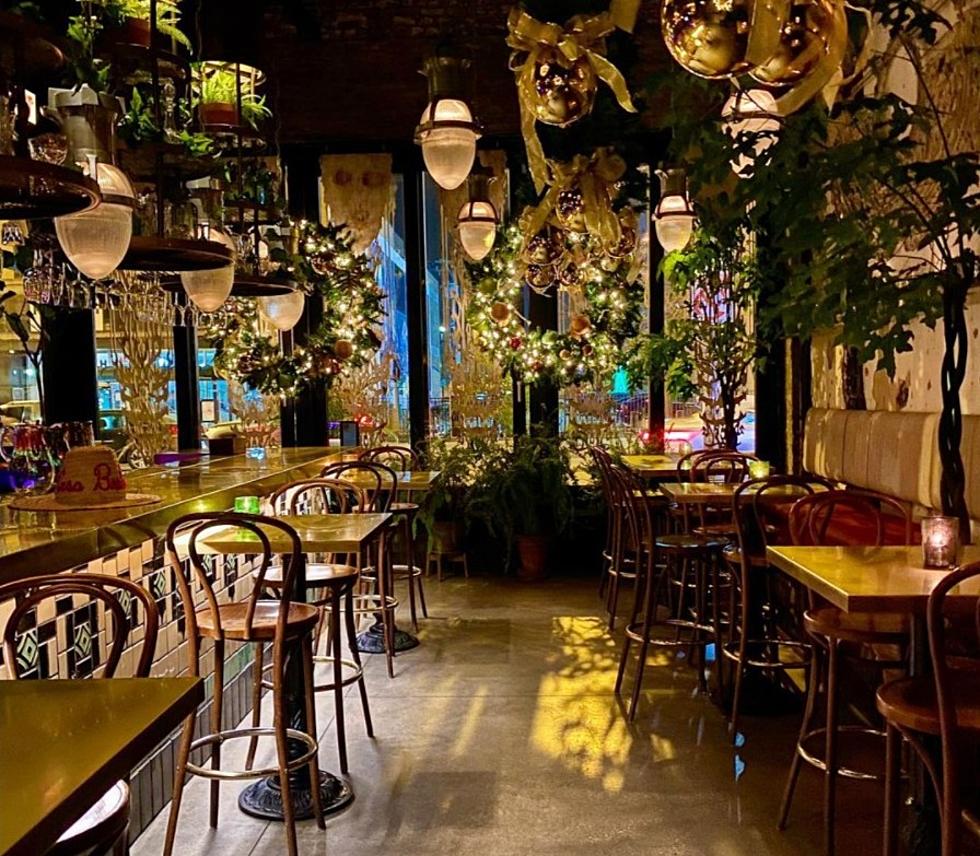 One of America's 'Most Beautiful Restaurants' is in Illinois
beatnikchicago via Instagram
Delicious food is one thing, but a restaurant that serves up the good eats inside a place so beautiful is another.
We've all been to great hole-in-the-wall restaurants where the food is the most important thing because you know, the ambiance isn't near as good as the grub.
That's totally OK too, but if you want more than that, you really have to get your search on.
After the pandemic became an issue for those that like to dine with some serious atmosphere, all restaurants became the same.
You can't sit down anyway, so why even care? Well, we look like we're rounding the corner on COVID, and sit down dining is back, almost.
So when I found one of the most beautiful restaurants in America that isn't too far from Rockford, I immediately started thinking about how soon I could make plans to get into Chicago's Ukrainian Village.
According to LoveFood.com, Beatnik West Town, 1604 West Chicago Avenue, is the 6th "Most Beautiful Restaurant" in America.
Beatnik West Town is a glorious example of how apparently clashing colours, patterns and textures can come together to create something truly beautiful. It's just a gorgeous space, from the low-lit, velvety dining room to the plant-filled conservatory that floods with natural light by day and twinkles with lamps and chandeliers by night. Inspired by the bohemian beatnik lifestyle of the 1950s, the New American restaurant mixes striking patterns such as the chevron tiled floor with unique artworks and salvaged street lamps.
Only about 90 minutes from Rockford, Beatnik West Town is "Named after the bohemian freethinkers of the '60s, Beatnik offers guests an exotic escape with progressive, globetrotting food and cocktails in an interior informed by the bucolic splendor of a Mediterranean farmhouse, the colorful opulence of Moorish architecture and the tropical lushness of Bali."
Beatnik West Town is rated a 4 out of 5 on TripAdvisor but has odd operating hours.  They're closed on Monday and Tuesday, but open Wednesday and Thursday from 4 p.m. to 1 a.m. Friday from 11 a.m. to 1 a..m., Saturday from 10 a.m. to 1 a.m., and Sunday from 10 a.m. to 10 p.m.
If you're like me and plan on making the trek to Beatnik West Town, you'll need to make reservations first.
What Are the Signature Drinks From Every State?
Enter your number to get our free mobile app
.
Sweet Lenny is the brand manager of 97ZOK, Q98.5, and Operations Manager for Townsquare Media Rockford. Catch him afternoons 3 to 7 on 97ZOK. Follow him on Twitter, Instagram, and like his page on Facebook.