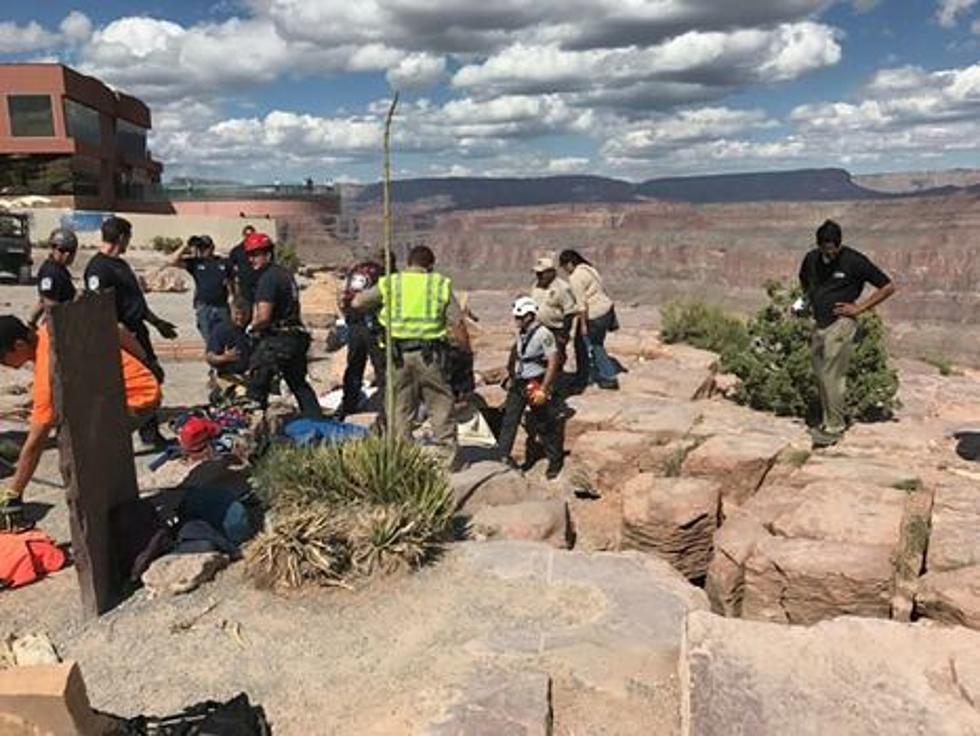 Pecatonica Woman Falls Through a Giant Crack at the Grand Canyon
Mohave County Sheriff's Office Search and Rescue Photo
Yikes! Imagine walking along the edge of the Grand Canyon and slipping though a giant crack and falling about 50 feet. It happened to Pecatonica woman on Tuesday..
The 70-year-old woman fell through a crack and was wedged in the crack. Her placement actually prevented her from dropping to the bottom. A rescuer was lowered on a rope and he secured the woman with a rope to prevent her from falling any farther. Shortly thereafter, she was hoisted up, safely where medical personnel were waiting. Police say she was then transported to UMC in Las Vegas by Mercy Medical Helicopter.

She sustained several cuts, scratches and bruising. At the time, it was unknown if she broke any bones or had any internal injuries.
WREX-TV has identified the woman as Gail Peterson of Pecatonica.
Here is a close up of the crack that Peterson fell though.
Don't know about you, if I'm walking along near a giant hole (Grand Canyon) and I see giant cracks, you can bet I will not go near them.
She is lucky to be alive. Cheers to the Mohave County Sheriff's Office Search and Rescue on job well done