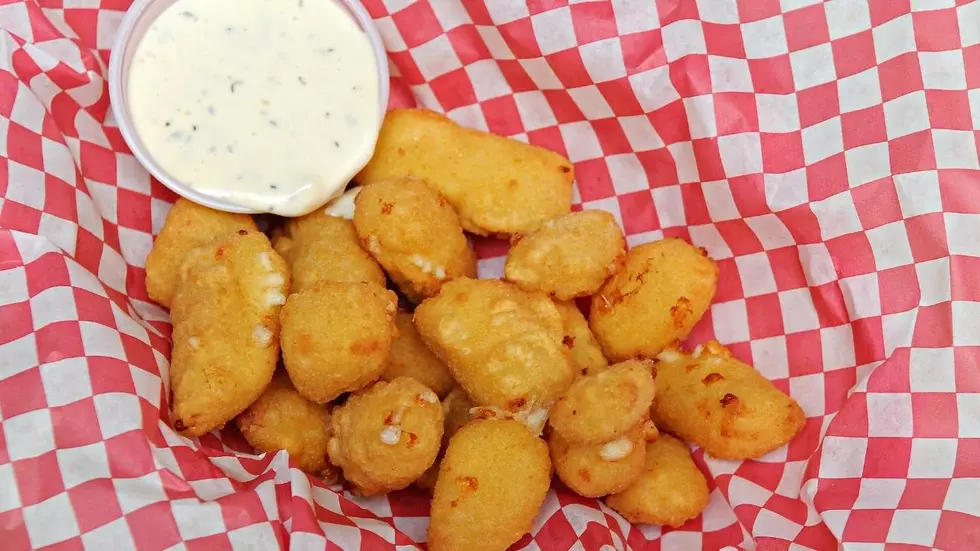 Does This Rockford Restaurant Have The Best Cheese Curds In Town?
Canva
I've been in a heated debate with one of my best friends over the past month about cheese.  Yes, I said cheese.  Anything and everything cheese.
One of the topics we talked about for like an hour was which restaurant in Rockford has the best cheese curds around.  Of course, living in the downtown area I eat at Prairie Street Brewing Company a lot.  So, I'm very biased and have to say theirs are probably my favorite. I'm just wondering what everybody else thinks?
My friend Joey said when Social was still open downtown, they HANDS DOWN had the best cheese curds ever.  He has told me this twelve more times since we've had the initial debate, he doesn't mess around!
So, does Prairie Street have the best cheese curds in town?
Theirs are screw city beer battered Wisconsin white cheddar with sriracha aioli to go with them.  I gotta be honest, they're FIRE!  I mean actually scrumptious.  A flavorful dance party in your mouth when you throw it inside a burger, too.
From one of many TripAdvisor reviews, this user said Prairie Street's cheese curds are the best.  The reviews speak for themselves!
"This is a Rockford Gem. The unique building, atmosphere on the river and great food make this a fun place to gather with friends. Casual food and great selection of beer! Best cheese curds ever!!"
I've heard plenty of people say Culver's has really good cheese curds, too.
Maybe a few years ago I'd agree with that, but since moving to downtown Rockford I got to experience a whole new world of food!  Local restaurants are definitely my go-to.
Oddly enough, Thunder Bay Grille seems to have fried cheese curds that are extremely delicious, too.  Though I've never had Thunder Bay Grille curds, I have had other items on their menu and wow... they don't disappoint!
Please, just take a look at this chicken sandwich they serve.  I'm so hungry.
I'm officially on the hunt for the best cheese curds in Rockford.  First, it was cheese fries, now it's curd time!  Let me know where I can try from fried, cheesy goodness in the Stateline.  I'll do all the taste testing so you don't have to!
7 Foods You Didn't Know Were Official State Foods of Illinois & Wisconsin
Wisconsin and Illinois' official state foods you probably didn't know about.
You Cannot Visit Illinois Without Trying These 5 Iconic Foods
Welcome to Illinois. While you're here, we're going to make sure you eat well. Not just delicious food, but the most important foods our state offers.