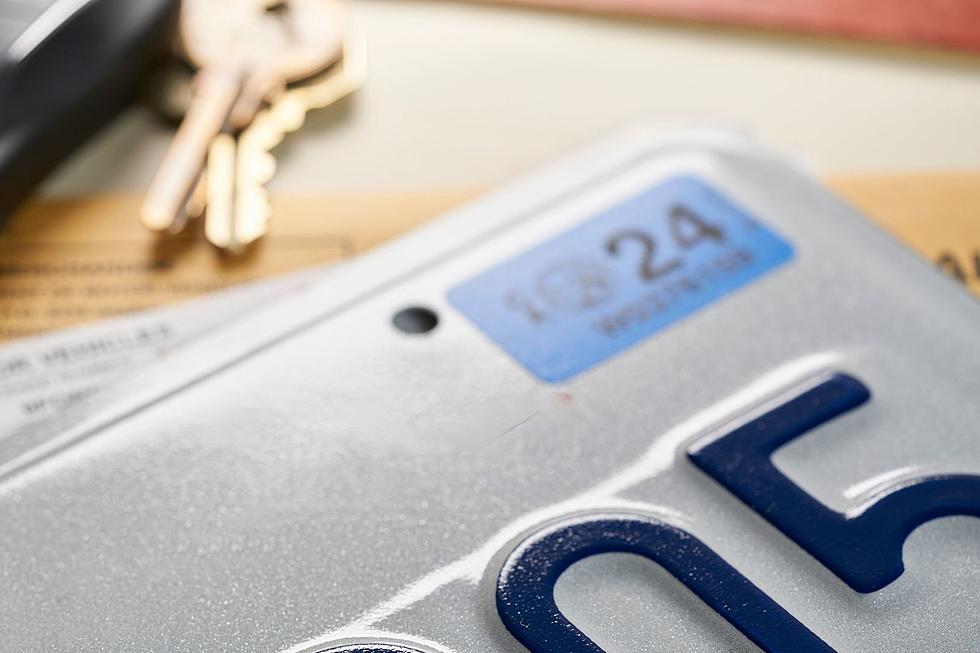 Didn't Renew Illinois License Plate Sticker On Time? There's A Late Fee
Canva
There's a fee for every little thing nowadays.  In Illinois, if you don't renew your license plate sticker by a specific date, you'll get charge a fee. C'mon!
I turned 26 this year and a lot has changed in my life since hitting this age.  From getting my own insurance, to my Driver's License expiring, to finally being able to rent a car... there's one thing that'll continue to be a pain, though.
RELATED: COST TO RENEW YOUR ILLINOIS LICENSE IS RIDICULOUS
Renewing our License Plate sticker.  Why can't it be a one-time fee?!
I got my renewal notice in the mail and thought I had until the end of the year before it completely expired on me.  Nope, I was wrong.  Now I have to pay a late fee.
Renew Illinois License Plate Sticker On Time Or Pay A Fee
On the notice, it says the Renewal Fee is $151 in Illinois. 
Below, it says, "IF PAID AFTER _/__/__ FEE IS $171"
Read More: 3 Ways Your License Plate Will Get You Busted in IL 
Okay.. c'mon now.  I get that it'll encourage people to get it paid in a timely fashion, but a fee is ridiculous.  It's even more dumb that it's an ANNUAL OCCURENCE.  Why?!
I don't know why, but living just costs a freakin' fortune and I'm not down with that.
If you still need to renew your sticker, head to ilsos.gov if you want to get it done and over with!  Don't be like me, pay your sticker on time.  Please.
What Illinois License Plates Looked Like the Year You Were Born
Take a look at the history of Illinois license plates. This photo gallery includes every plate used in the Land of Lincoln from 1911 to 2023.
An A-Z List Of Reject Illinois License Plates
Thousands of vanity plate applications in Illinois are rejected every year. Here are 26 requests from 2022 that the state of Illinois deemed in appropriate to put on your car.