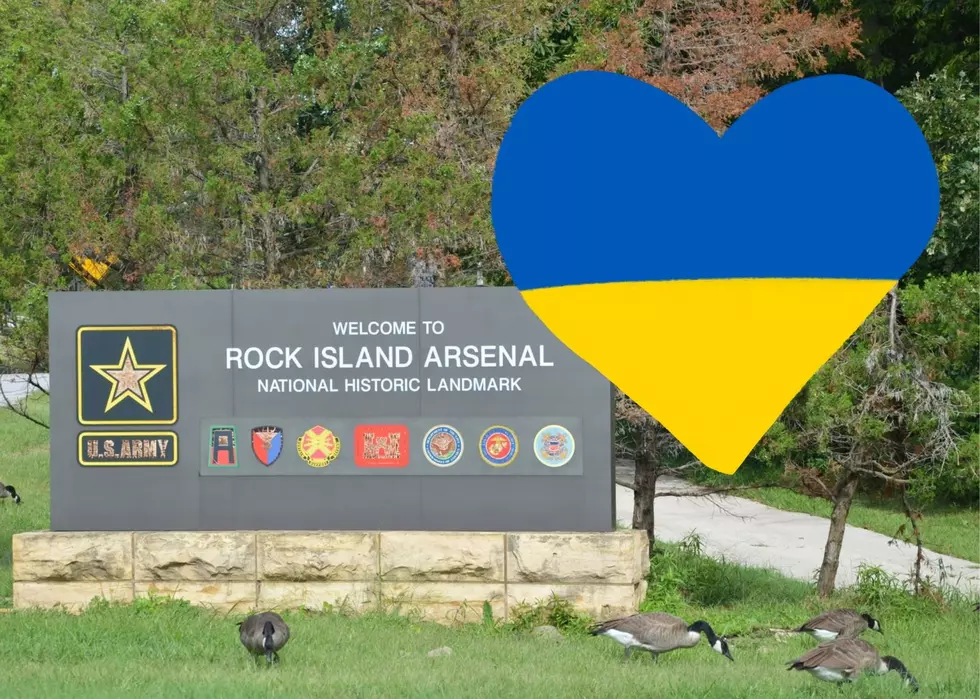 Secretary of the Army Says Rock Island Arsenal Is Helpful to Ukraine
Rock Island Arsenal Facebook
The Secretary of the Army, Christine Wormuth, visited Rock Island Arsenal yesterday and reassured the QC that the arsenal won't see base closures any time soon.
Why would it close, you ask? It's the Army's base realignment and closure operation, called BRAC. Secretary Wormuth says that Rock Island Arsenal plays too big of a role in NATO's efforts to assist Ukraine. She told WQAD:
It's really, I think, underscored how important it is to have a healthy defense industrial base, and Rock Island Arsenal is core to that. So there's really nothing to worry about.
Secretary Wormuth noted the arsenal's "incredible history" and also mentioned that Rock Island Arsenal is key to the Army's growth. She went on to say:
I would say Rock Island Arsenal is as important as ever, you know, one of the things that I think is really unique about the arsenal is just how many different types of manufacturing activities take place here in one place. We have met, you know, we may have other Arsenal's where there are castings or forgings. But we don't have all of the different things that are done here at Rock Island Arsenal.
Ukraine isn't part of NATO but it's a "close NATO partner", according to NATO's website so NATO member countries have been providing their support for Ukraine since the invasions began. The battle in Ukraine continues, as the U.S. has agreed to send longer-range weapons to Ukraine while street fighting continues in the eastern part of Ukraine.
See The Renderings for Downtown Rock Island's Beautiful Arts Alley
Downtown Rock Island's Arts Alley is set for a facelift later this year. See what they have in mind!
New Doggy Resort Treats Your Pup Like The Royalty They Are
Here are some features from other K9 Resorts across the nation