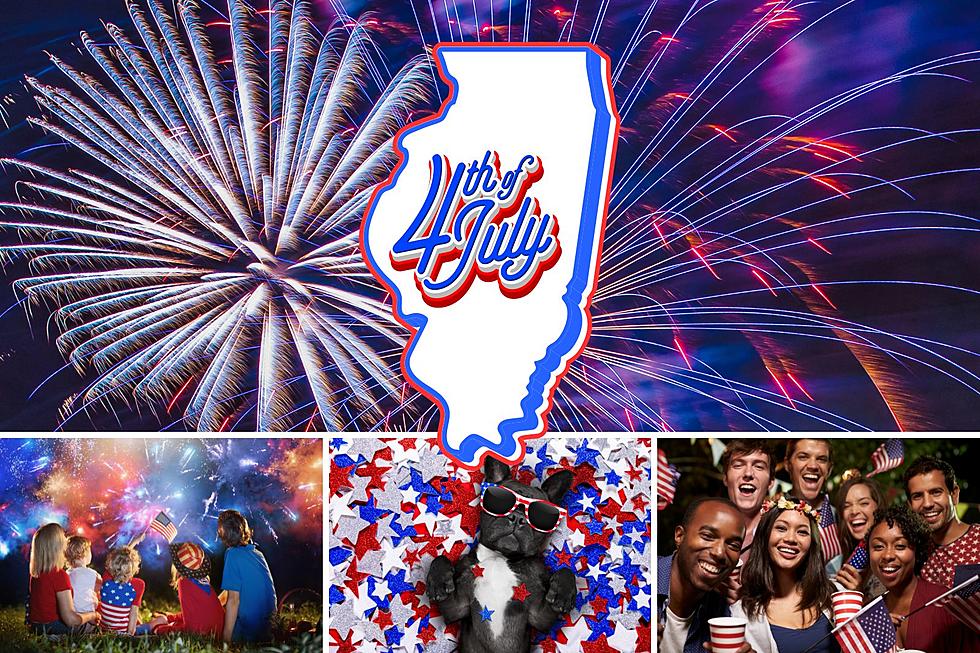 Star Spangled 4th of July 2023 Rockford Area Fireworks Show Schedule
Canva
In Illinois, you'll find a fireworks show to check out anywhere between July 1st and July 4th. I say Go Big and see a show every night. Boom!
4th of July Celebrations Around Illinois
Much like when the Halloween holiday falls on a weeknight, communities are split on when the best time would be to hold a 4th of July celebration. Some don't like the idea of moving celebrations to a more convenient day than the actual date of the holiday, others would like to not be half-dead the next day at work.
In 2023, the 4th of July falls on a Tuesday, so there are several communities that chose dates for their fireworks shows between Saturday, July 1, and Tuesday, July 4.
Not every town around Rockford that has had fireworks shows in the past has shared its dates and times for the 2023 fireworks shows.
2023 Rockford Area Fireworks Schedule
This is the current list (as of 6/27/23). Check back, as this list will be updated when new information is shared.
Beloit
July 4th
Dusk at Riverside Park
1160 Riverside Dr
Byron
July 2nd
9 pm at Byron Dragway
7287 N River Rd
Cherry Valley
July 4th
Dusk at Baumann Park
218 S. Walnut St
Crystal Lake
July 2nd
Dusk at Crystal Lake Main Beach
300 Lakeshore Dr
Davis Junction
July 3rd
Dusk at Community Park (stick around after fireworks for a free movie in the park)
101 Lincoln Ave
Dixon
Durand
July 4th
Dusk at Durand Schools
Edgerton
July 3rd
Dusk at Racetrack Park
900 Stoughton Rd
Forreston
no information is available at this time
Freeport
July 4th
Dusk at Tutty Baker Fest in Downtown Freeport
110 W Main St
Janesville
July 1st
Dusk at Traxler Park
600 N Main St
Kirkland
July 4
Dusk at Franklin Township Park
201 3rd St
Loves Park
Red, White & Boom July 1st
7-10 pm at Rockford Speedway (Fireworks after races
9572 Forest Hills Rd
Milton
July 4th
9 pm at Schilberg Park
300 W. High St.
Mt. Morris
July 4th
Dusk at DLR
105 W Brayton Rd
Rochelle
July 2nd
Dusk at Atwood Park
10th Avenue and 20th St
Rockford
July 4th
9:30 pm at Davis Park
320 S. Wyman St, Rockford
Rockford Country Club
July 4th
Dusk at Oxford Park
2420 Oxford
Rockford Rivets Game
July 4th
After the game at Rivets Stadium
4503 Interstate Blvd
Sharon
July 4th
Dusk at Goodland Memorial Park
Church St
Winnebago
July 3rd
Dusk at Winnebago Park District
N. Church St (Fireworks shot off from behind baseball diamonds)
Woodstock
July 4th
Dusk at Emricson Park
1313 Kishwaukee Valley Rd
Remember to check back, as I will update this list when I get confirmation.
20 of the Best Day Trips to Take From Illinois