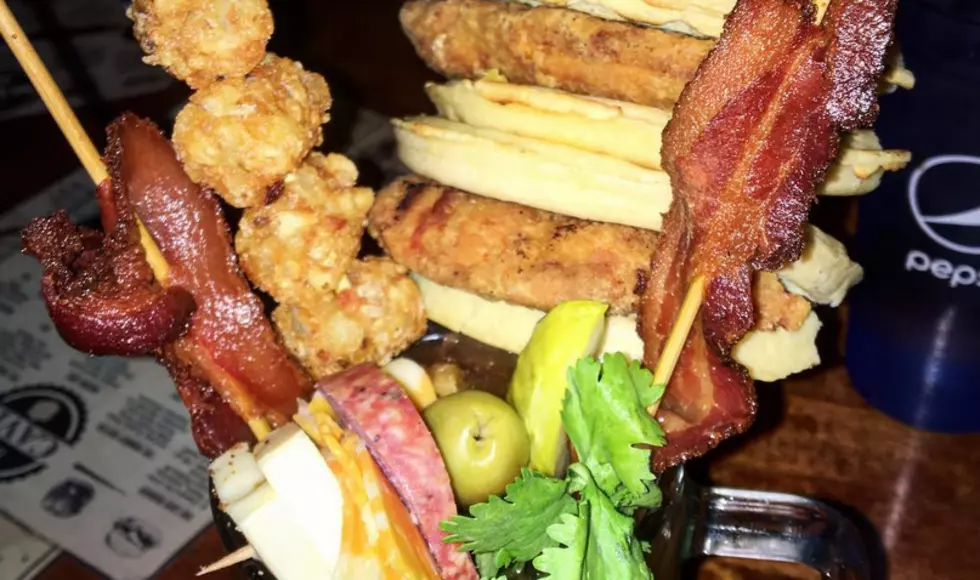 Rockford Area Ultimate Bloody Mary Will Cure All of Your Football Woes
danrcohen VIA Instagram
Whatever your team does on Sunday won't matter that much once you've had one of these Ultimate Bloody Mary concoctions.
I'm not even a big Bloody Mary fan, but I'd order this.
There's nothing better than Sundays during football season. You can wear your team sweats in public without being judged, you can eat large amounts of food again without being judged, and ordering a Bloody Mary is the norm, not the exception.
And it looks like you'll want to make a stop at The Cave in Byron this season for one of their Ultimate Bloody Mary concoctions.
According to their Facebook page, the Ultimate Bloody Mary special changes each week, with yesterday's drink featuring bacon, tater tots, chicken and waffles.